Alzheimer's Awareness Month
If you had to name one disease that we fear most as we age, it would have to be Alzheimer's.
September is World Alzheimer's Month – the international campaign by Alzheimer's Disease International (ADI) to raise awareness and challenge the stigma that surrounds dementia – with September 21st recognized as International Alzheimer's Day.
EVERY 3 SECONDS someone in the world develops dementia.
Dementia is one of the most significant health crises of the 21st century.
Alzheimer's affects our friends and family, our community and our country – on a massive scale. Its impact will dramatically increase in the U.S. as baby boomers age.
EVERY 65 SECONDS someone in the United States develops the disease.
According to Alzheimer's Association statistics:
5.7 Million Americans are living with Alzheimer's (projected to rise to nearly 14 Million by 2050)
Alzheimer's is the 6th leading cause of death in the U.S.
Between 2000 and 2015 deaths from Alzheimer's have increased 123%
Michigan can expect a 22% increase from 2018 – 2025 in dementia cases for those 65 and older
THE FINANCIAL BURDEN
In 2018 Alzheimer's and other dementias will cost our country $277 BILLION – and costs could rise as high as $1.1 TRILLION by 2050.
THE BURDEN ON FAMILIES
16.1 MILLION AMERICANS currently provide unpaid care for people with Alzheimer's or other dementias.
The toll on both the patients and their families is devastating. I personally know of situations where people have lost all their cognitive ability and quality of life but linger, often for years, in assisted living facilities.
A few years ago, a very prominent family law attorney in the Detroit Metropolitan area was diagnosed with early onset Alzheimer's and dementia. He was in his mid-sixties at the time and had to close his practice. He and his wife divorced. He ended up in assisted living and died after a few years of fighting the disease. In a more recent situation, an attorney who just turned 70 has been diagnosed with Alzheimer's and had to give up his law practice. He has long-term memory but is losing more and more of his short-term memory. He is now divorced and living in an assisted living facility. I have a relative who has been fighting Alzheimer's for several years. She has just turned 89 and has completely lost touch with the outside world.
These are all tragic situations. Everyone I know has similar situations with friends or relatives who are being stricken by this terrible disease.
WHAT CAN WE DO?
Know the Signs
If you, or a loved one, is experiencing early warning signs, act now. Learn the difference between normal age-related changes and Alzheimer's symptoms. Watch for 10 Early Warning Signs.
Reduce the Risk
According to the CDC, Controlling high blood pressure, exercising regularly, and quitting smoking may reduce your risk of Alzheimer's disease.
Be Aware
For detailed information, read this report from the Alzheimer's Association.
Spread the Word!
This tool kit from ADI offers materials and resources to help you promote awareness.
---
About the Author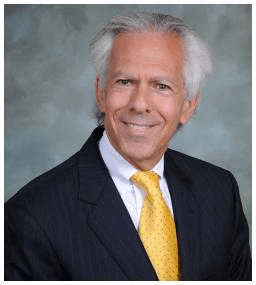 Henry Gornbein is a partner with the full service law firm of Lippitt O'Keefe Gornbein, PLLC in Birmingham, Michigan. He is a specialist in all areas of family law and is a certified family law mediator.
Henry is the creator and host of the award-winning Cable Television series, "Practical Law" and creator and host of "Gracefully Greying," a weekly video podcast on NRM Streamcast.
He is the author of the book, "Divorce Demystified, Everything You Need To Know Before You File For Divorce" and is currently co-writing with Jack Haynes, PhD, the book "Child Custody Demystified, The Ultimate Guide To The Custody Of Your Children." He is a frequent blogger and lecturer on all aspects of family law as well as issues involving the impact of social media and what is legal in the digital world in divorce. He is a former chairperson of the Family Law Section of the State Bar of Michigan, a former president of the Michigan Chapter of the American Academy of Matrimonial Lawyers and winner of the Professionalism Award from the Oakland County Bar Association.
---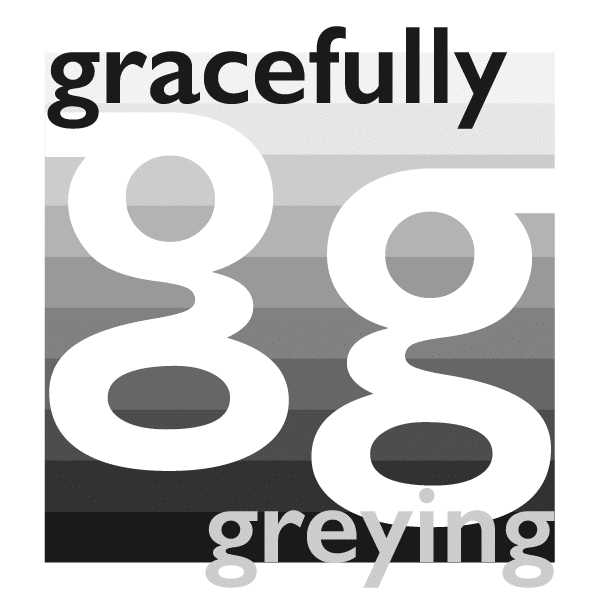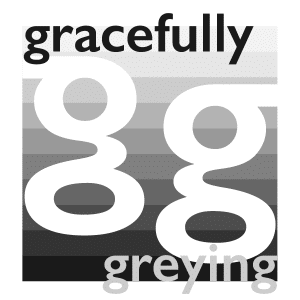 Gracefully Greying on NRM Streamcast
Advertising and sponsorship opportunities are available.
Contact info@NewRadioMedia.com for details.
Gracefully Greying explores aging issues that are as inevitable as death and taxes.
If you are over 50 – or have parents over 50 – this show is for you!
We'll help you navigate the many challenges of aging. Each show will focus on a single topic, such as, financial issues, legal issues, medical issues and psychological issues, with a guest who is an expert in that field.