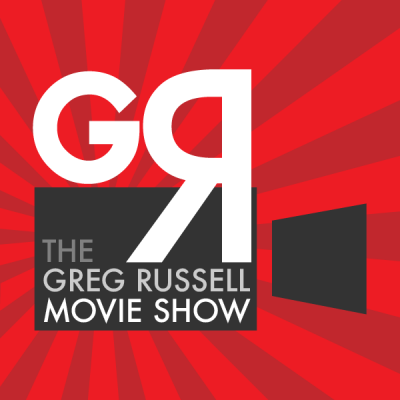 The Greg Russell Movie Show
New episodes every Tuesday and Thursday at 5pm EST
Lights… camera… action!
It's The Greg Russell Movie Show on NRM Streamcast! This show keeps you up to date on everything going on in, and at, the movies. Greg previews what's opening each weekend and also reviews the weekend box office. He'll check out the hits… and the misses.
Celebrity interviews with today's biggest stars!
Greg has talked with George Clooney, Denzel Washington, Jennifer Lawrence, Halle Berry, Robert Redford, Robert Downey Jr., and many more. Every show will feature hand-picked stars talking about their new and upcoming films. We'll also bring you classic interviews from the past.
Hear what the critics have to say…
Guest film critics from around the world will join Greg via Skype to talk about movies.
The Greg Russell Movie Show is your ticket to the movies.
***DISCLAIMER: The views and opinions expressed on any program, video, broadcast or other production are those of the producers and the persons appearing on the program, video, broadcast or other production and do not necessarily reflect the views and opinions of NRM Streamcast, LLC, its members, managers, officers, employees, representatives, affiliates or agents. Such opinions are based upon information the foregoing persons consider reliable, but none of NRM Streamcast, LLC, its members, managers, officers, employees, representatives, affiliates or agents warrant its completeness or accuracy, and it should not be relied upon as such. Comments and other statements made by callers are the sole responsibility of such callers and such callers are solely liable for any statements made by them. NRM Streamcast LLC reserves the right to restrict access to any caller or terminate a call at any time and for any reason.***