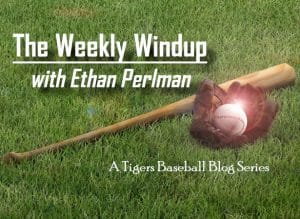 We are a week into Spring Training and the Tigers have started off with an overall good showing.  After five Grapefruit League exhibition games, the Tigers are 2-2-1. In this week's edition, I will be highlighting three hitters who've gotten off to hot starts at the plate and this week's five impressive pitching performances.

OF Mikie Mahtook:
Vs. TOR 2-2 1 R, 1 RBI, BB
Vs. PHI 1-3 2 R, BB, SO, 2 SB
Overall: 3-5(.600 BA) 3 R, 1 RBI, 2 BB, SO, 2 SB

Mikie Mahtook, who struggled overall last season and spent a majority of his season at Triple-A, appears to be rejuvenated at the plate early on in Spring Training, as he is in contention for a spot on the Major League roster as the team's fourth outfielder. The Tigers' projected outfield entering Spring Training consists of youngsters JaCoby Jones and Christian Stewart, along with veteran Nicholas Castellanos, who is entering his second year as a full-time outfielder. So, a productive and steady Mahtook would be a much-welcomed gift for this Tigers team.  

INF Gordon Beckham:
​Vs. TOR 1-1
​Vs. PHI 0-1 BB
​Vs. PHI 1-2 1 R, BB
​Vs. NYM 2-3 1 R, 2 RBI, 2 BB, SO
Overall:  4-7(.571 BA) 2 R, 2 RBI, 2 BB, SO

Veteran Gordon Beckham entered Spring Training originally vying for the starting job at second base. However, with the signing of Josh Harrison, now Beckham is playing for a spot on the roster as a backup infielder and possibly a fifth outfielder, if needed. While there is some competition for the backup second baseman, Beckham has put himself in a good spot early by having a good approach at the plate and not making any key mistakes in the field.  

C Grayson Greiner:
​Vs. TOR 1-2 1 R, BB, SO
Vs. PHI 2-3 1 R, 2 RBI, HR, SO
Overall: 3-5(.600 BA) 2 R, 2 RBI, HR, BB, 2 SO

Grayson Greiner enters Spring Training as the Tigers' projected starting catcher, after the team didn't resign James McCann. The 26-year-old Greiner has gotten off to a great start both at the plate and behind it.  While only having played in two of the team's first five games so far, he is showing a good, patient approach at the plate. On the defensive side of the plate, he is showing his ability to handle his pitchers and lead from behind the dish. I'm personally looking forward to seeing how he continues to grow with his hitting but more importantly his clubhouse and field leadership.  

RHP Reed Garrett:
​Vs. TOR 1.0 IP K
​Vs. NYM 1.0 IP H
Overall: 2.0 IP, H, K

Rule 5 draft pick Reed Garrett has appeared in two games so far and has impressed.  Over two innings of work in his two appearances, he's only given up one hit while striking out one batter.  

RHP Franklin Perez:
​Vs. PHI 1.0 H, K
Overall 1.0 H, K

You may be wondering why am I highlighting a prospect who has only pitched in one game so far this spring but Franklin Perez appeared to be back healthy and ready to dominate. The highly touted prospect acquired from Houston in the Verlander deal has dealt with injuries since arriving in the Detroit Farm system. This first outing was a first step in what will be a gigantic step forward, as a healthy Perez could lead to a quick climb up and out of the Tigers minor league system.  

LHP Matt Moore:
​Vs. Toronto 2.0 IP H, BB, K
Overall: 2.0 IP H, BB, K

Free agent addition Matt Moore made his first Spring Training start in the Tigers' first exhibition game of the season. The lefty was on point as he had a relatively easy time out going two innings and giving up one hit while walking one and striking out one. The key for Moore will be following up this performance next time he gets the start, as right now he is in position to be the 4th or 5th starter in the rotation.  

RHP Jordan Zimmerman:
​Vs. PHI 2.0 IP 4 K
Overall: 2.0 4 K

Could it be? Jordan Zimmerman is looking like the Zimmerman of old — the player who the Tigers went after during free agency back in the offseason leading up to the 2016 season.  Zimmerman looked composed and healthy in his first spring start, as he went two innings against the Phillies, allowing no base runners and striking out four. With good command and a strong fastball to go with on-point off-speed pitches, Zimmerman could once again become a force to be reckoned with at the top of the rotation.  

LHP Daniel Norris:
​Vs. STL 2.0 IP 2 BB, 2 K
Overall: 2.0 IP, 2 BB, 2 K

Daniel Norris looked strong in his Spring Training debut going two innings. While Norris didn't allow a hit, he walked two batters while striking out two.  If Norris plans on making a strong case for a spot in the rotation, he will need to maintain control of the strike zone. However, if he is unable to do this he may find himself in the bullpen or down in the minors.  Next time out for Norris I'm looking for him to show a little more control and continuing to get further into ball games, as we progress into Spring Training.

​A final note that was announced on Tuesday by MLB.com was the Tigers have the 10th best ranked farm system in the Majors. As long as these prospects keep developing and moving up the ranks, the Detroit Tigers have a lot to look forward to.
Written by Ethan Perlman
About the Author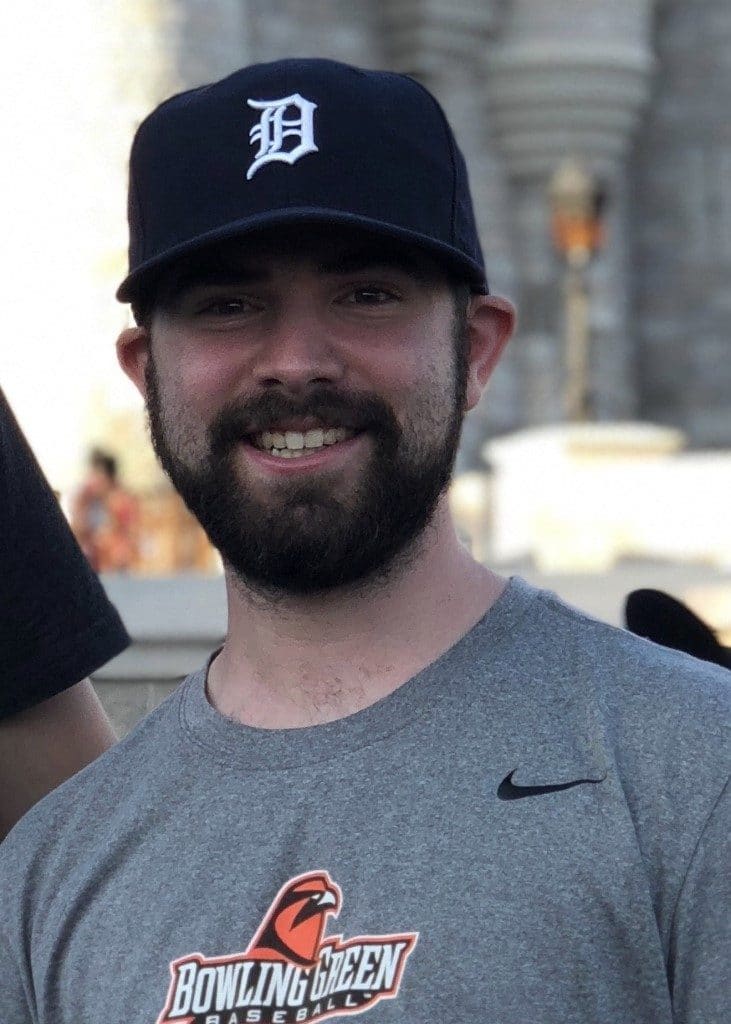 Ethan Perlman has been a sports fanatic for a long time and has also been involved in the sports world at the high school, college, and professional levels.  Currently coaching football and JV basketball at Eton Academy, Ethan has also served on the Bowling Green State University baseball coaching staff from 2014-2018 and worked in the Detroit Tigers Clubhouse from 2014-2018 as a Bat/Ball Boy.  Ethan now works at NRM Streamcast™ with writing sports blogs on football, basketball, and baseball.