First Ever Michigan Comic Con!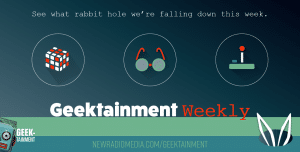 This August, many geeks will be flocking down to Cobo Arena to check out the first ever Michigan Comic Con! This con is fully loaded with everything to satisfy your geeky appetite. Featuring appearances from such notable guests as, Michigan native and voice acting legend, Billy West, the original Red Ranger himself, Austin St. John, as well as the one and only Darth Maul, Ray Park… and so many more iconic names from across all forms of "Geek Media."
Michigan Comic Con will cater to the fanboy, or fangirl, in you. Along with the previously mentioned celebrity guests, the con will also feature booths containing comic books, magazines, toys, games, cosplay, artwork, sketches and apparel. You can even check out one of the handful of cool panels and events going on throughout the weekend. So come join the Geektainment Gang as they explore and share the excitement and awesomeness of the weekend!
Michigan Comic Con debuts on August 17-19, 2018, at the Cobo Center – Hall C. Tickets range from $30-$60, and kids 12 and under are admitted for free. With so many things to see and do, what are you waiting for? Don't miss out on being part of this historic con. Michigan Comic Con is produced and promoted by Imaginarium LLC, who produce four other comic conventions around the country.
For information regarding hours, guests announced so far, programming, and other details about Michigan Comic Con, visit: https://michigancomiccon.com/
Andy Bisaha
Head of Post Production at NRM
Co-Host of Geektainment Weekly on NRM Streamcast