GAME OF THRONES – SEASON 8 REVIEW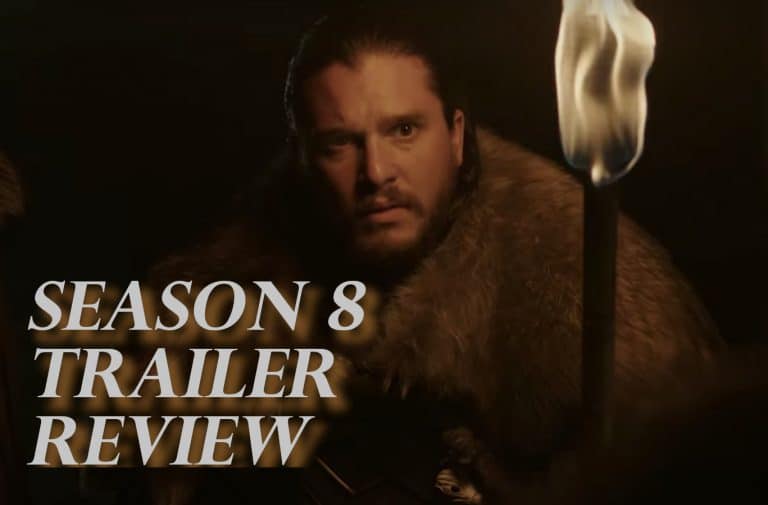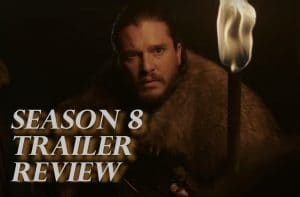 With the 8th season of Game of Thrones only months away from its April 14th release, fans can kick back and enjoy the latest teaser that dropped this past Sunday.
It begins with the likes of Jon Snow strolling through the crypts of Winterfell, and is immediately greeted by the statues of his late mother and father. You start to hear Jon's mom say You have to protect him. Meanwhile, a feather from her hand slowly drifts away in the background, and Jon's sister, Sansa, emerges. The voices continue and it's their mom saying This horror that's come to this family, it's all cause I couldn't love a motherless child. Arya approaches and you see Jon stopping at his father's statue, where his father says You are a Stark. You might not have my name but you have my blood. Finally, the three of them turn to look at their own statues and embrace their fate with a feather landing and freezing over…
This trailer is fun, exhilarating, and it leaves you fantasizing about what's in store for our favorite heroes. In my opinion, Jon Snow is the key to stopping the death and destruction that has been brought on by the family houses. His birthright is to unite the houses and fight off its true enemy — the White Walkers.
If you haven't seen Game of Thrones, I highly recommend you stop what you're doing and watch the show immediately. You can watch it on any device or tablet, using HBO Go or you can stream it live from Hulu.
All I can say is, you should expect to see some dragons, death and decay, betrayal and even the undead. It's definitely worth your time.
Written by Damon Knight