To Infinity War and Beyond: A Geek & His Theories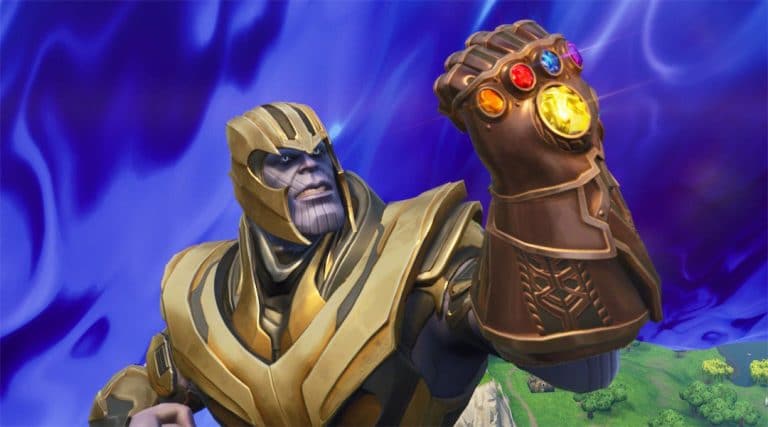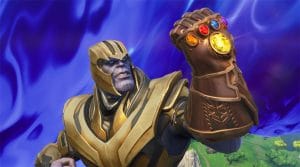 So, I've been getting a lot of messages about Infinity War ever since Marvel dropped the new trailer a tiny bit ago. The topics are wide-ranging… from the location of the last infinity stone to Captain America is going to be the "biggest" death of the film…. a few of you have even asked about Hawkeye… OK… one person… but I salute you, one person… you fly your Clint Barton flag as furiously as you want to… only some of us will judge… with all that in mind, I've compiled a list of theories ranging from, "That's totally going down" to, "well… that would be cool"…
A few theories about Avengers: Infinity War that I'd willing to put money down on
1. Vision gets that Infinity Stone ripped right out of his head.
2. Hawkeye plays a super important role… no… really… I'm serious (Bonus Clint Barton theory- whatever important role he plays makes him change to his Ronin persona)
3. Every scene with Spider-Man will be Amazing and/or Spectacular… yes… yes I just did…
4. Loki gets killed by Thanos and/or his Black Order then Thor gets thrown into space (which is where that after the credit scene will pick up and he'll run into the Guardians)
5. The last Infinity Stone has gotta be in Wakanda… or somehow ends up there at some point. (Which is why one of the two giant ass battles in the trailer is happening)
6. One of the original Avengers, that isn't Black Widow or Hawkeye, will bite the bucket… I know A LOT of you think it's going to be Cap… but I really don't think it will be… and least not how everyone thinks – more on that later in this rant – Anywho… my money is on Hulk. Here's why… There's waaaaaay too much money left on the table with a potential "one last" Iron Man solo film. (I can already see the font in the trailer billing it as "the last iron man film", the "end of the journey"… you know… standard trailer jazz) Thor: Ragnarok was way too successful, critically and financial, for them not to be considering another. Marvel can't do a Hulk solo film without jumping through hoops due to the odd deal with the character's film rights (supposedly if it's a solo film they have to go through Universal, but if they put him in someone else's movie, or as part of a "team-up", Marvel can do whatever they want with the character…. like kill him off…) They're definitely in no rush to make another solo film after the mediocre return on the first two attempts at a Hulk film (don't even get me started on the pre-marvel studios, Eric Bana starring, Ang Lee directed, crap fest)…
A few things I wouldn't put money on, but I'm going to guess anyway…
These aren't so much out of left field as they are ideas pieces together with varying information available that seem logical to me… For example: Captain Marvel comes out after Infinity War but before Avengers 4 (which they won't reveal the title for because it spoils a big plot point in Infinity War) It's set in the 90's with a plot heavily rumored to be surrounding the famous Kree/Skrull War story line from the comics. Hearing all of this just makes me think that the big plot reveal in Infinity War is that someone is a Skrull and Avengers 4 will be called Secret Invasion…. which leads me to…
1. Cap gets killed at the very end of Infinity War… BUT… upon his death turns into a Skrull, revealing Cap is actually still alive. (My guess is they'll find the real Cap in Avengers 4 but by this point Bucky will have taken over as Cap, thus allowing Marvel to not kill off Steve Rodgers while still giving Bucky a reason to take up the mantle as well as giving Marvel the chance to bring Evans… back if they ever need to/can convince him)
2. Nick Fury pops up in one the after the credit scenes (c'mon you know it's gonna happen… him popping up in one and the fact there'll be a few)
Then…
A couple, fanboy theories that I think would be cool that probably won't happen, but are possibly… possible
… given the information available.
1. Though the popular theory is that Peter Dinklage will be playing Pip The Troll… I'm going to take a stab in the dark and say wouldn't it be awesome if Peter Dinklage is voicing the Silver Surfer?!? (though not remotely confirmed, there's been strong rumors that Silver Surfer will pop up in Infinity War – could the character have part of the deal in which Marvel was given the ability to use Ego for Guardians 2?) – Ego's film rights technically are housed with Fox (but that's part a WHOLE 'nother rant for another time…
2. Doctor Strange is going to die… I know… I know… they've only done one film so far and Benedict Cumberbatch is a huge star, with a big draw… but on the other side of that exact same coin… they've only done one so far… and they did a pretty great job of creating a story that could very well be left alone after the first film (even with the after the credit scenes). ALSO, according to reports from set, for most of Production during Infinity War and Avengers 4, most every shot that doesn't feature Cumberbatch's face, is a body double… due to his ridiculously busy schedule… with so many other characters at their disposal, and even more set to return to the fold after the Fox deal closes… Marvel can afford to let that be their first "stand alone" film since Norton's Hulk (which YES, is part of the Marvel film universe continuity… for some reason I get asked about that a lot… so just to clarify)
Lastly…
One just cause I don't see how them doing this would remotely rock anyone boat except for die hard fans of the character… and I guess Don Cheadle…
1. War Machine kicks the bucket (I got nothin')… I'm just saying it wouldn't shock me…
Think I'm nuts? Voice your opinion on our Facebook page or give us a call during Geektainment Weekly any and all Fridays leading to the release of Infinity War… from 2pm-3pm EST, at 844-999-9249.
---

About the Author:
Ian Bensman is Co-Host of Geektainment Weekly on NRM Streamcast.
This weekly live discussion of geek culture – comic books, movies & film making, television, collectibles and much MUCH more – is always wild, geeky extravaganza!
Watch it LIVE every Friday at 2 pm EST – you never know who will drop by!
Catch up on episodes you missed – all are available On Demand.