Life is Great at 98!
My step-mother, Reva Gornbein (seated at the right in the picture above) was one of my first guests on Gracefully Greying.  Watch Episode 2 to hear amazing stories about her life. Reva turns 98 on September 10, 2018 and she still walks two miles every day!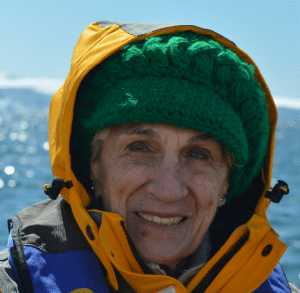 Reva is a dynamo. Not only is she still active and driving, but she still teaches and plays bridge on a regular basis. She did not want anything for her 90th birthday, but we got her a Fitbit! She loves it, and keeps track of her steps every day. She was concerned that she only did 10,000 steps in a day! Last December (at the age of 97!), Reva went on a trip to Antarctica and it was quite rugged, but she's rugged too!
She has been in my life for 45 years. My mother passed away when she was 49 years old and three years later my father married Reva. They had a wonderful 30-year marriage together until my father passed away shortly before his 91st birthday.
Reva has led a rich and fascinating life. She was in the army during World War II. She visited Hitler's bunker within weeks of his suicide. She was at Dachau shortly after it was liberated, and also flew with one of Hitler's personal secretaries. She escorted him from Berlin to Nuremberg where he was put on trial for the crimes against humanity by the Nazi regime. He was literally her prisoner!
As many seniors do, Reva has decided to relocate from Michigan to North Carolina, to escape some of the extremes of our climate and be closer to her son. Unlike most people who are much younger, Reva values her independence. She turned down the opportunity to live in a special suite at her son's home and does not want to be in a group situation. Instead, she has rented an apartment that is right on the Inter-Coastal off of Wright Way Beach in North Carolina. She decided to make the move because she wanted to make her own decisions while she still can, and not have someone be deciding important issues for her.
When we had dinner this past weekend we talked about the future and the fact that we don't know what the it holds. The key is to live each day to its fullest. Reva certainly continues to do that! She has led a fascinating life that was highlighted during her appearance on my show.
As part of my Gracefully Greying series on NRM Streamcast, I will be sharing human interest stories such as Reva's, along with the many issues that we face as we grow older or have aging parents. I welcome your comments, feedback and suggestions for future topics and guests. Go to Ask Henry at Lippittokeefe.com to send me input, ideas and comments.
Henry S. Gornbein
---
About the Author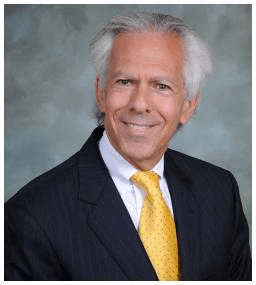 Henry Gornbein is a partner with the full service law firm of Lippitt O'Keefe Gornbein, PLLC in Birmingham, Michigan. He is a specialist in all areas of family law and is a certified family law mediator.
Henry is the creator and host of the award-winning Cable Television series, "Practical Law" and creator and host of "Gracefully Greying," a weekly video podcast on NRM Streamcast.
He is the author of the book, "Divorce Demystified, Everything You Need To Know Before You File For Divorce" and is currently co-writing with Jack Haynes, PhD, the book "Child Custody Demystified, The Ultimate Guide To The Custody Of Your Children." He is a frequent blogger and lecturer on all aspects of family law as well as issues involving the impact of social media and what is legal in the digital world in divorce. He is a former chairperson of the Family Law Section of the State Bar of Michigan, a former president of the Michigan Chapter of the American Academy of Matrimonial Lawyers and winner of the Professionalism Award from the Oakland County Bar Association.
---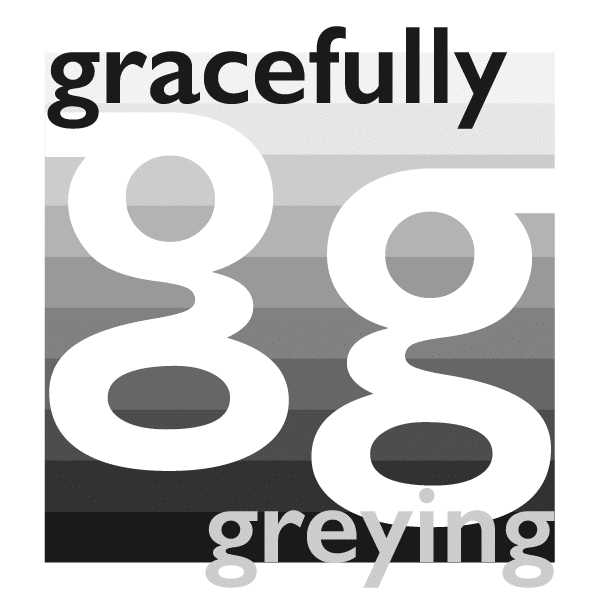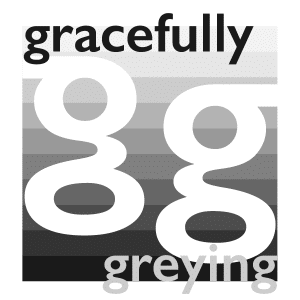 Gracefully Greying on NRM Streamcast
Advertising and sponsorship opportunities are available.
Contact info@NewRadioMedia.com for details.
Gracefully Greying explores aging issues that are as inevitable as death and taxes.
If you are over 50 – or have parents over 50 – this show is for you!
We'll help you navigate the many challenges of aging. Each show will focus on a single topic, such as, financial issues, legal issues, medical issues and psychological issues, with a guest who is an expert in that field.