The Opioid Crisis
The opioid crisis is a national epidemic. According to the CDC, 115 Americans die daily from an opioid overdose.
More than 40% of all U.S. opioid overdose deaths in 2016 involved a prescription opioid, with more than 46 people dying every day from overdoses involving prescription opioids.
In March 2016, CDC released the CDC Guideline for Prescribing Opioids for chronic pain to ensure that patients have access to safer, more effective chronic pain treatment, while reducing the number of people who misuse opioids, develop opioid use disorder, or overdose.
The U.S. makes up 5% of the world's population and consumes approximately 80% of the world's prescription opioid drugs. Prescription opioid drugs contribute to 40% of all US opioid overdose deaths. (source: Talbot Recovery).
The Partnership for Drug Free Kids warns, "Deaths from heroin increased 328% between 2010 and 2015, and drug deaths from fentanyl and other synthetic opioids are now seeing a sharp rise as well. More Americans die from drug overdoses than in car crashes, and this increasing trend is driven by Rx painkillers."
The numbers are growing and staggering. The devastation is beyond words and ongoing attention and intervention is required to stop this crisis.
Warning signs of opioid addiction:
Swollen face, hands or feet
Complaints of frequent headaches
Mental illnesses such as depression or anxiety
Unusual skin rashes
Constricted pupils
Changes in eating habits
Rapid weight loss
Increased irritability or mood swings
Appearing more withdrawn than usual
Forgetting family responsibilities
Uncharacteristic lying or excuse-making
Faking pain-related emergencies (to get more prescriptions)
MYTH: people with addiction are weak and made bad choices.  This is a common misconception about all types of addiction.
FACT: This stereotype blames the victim by asserting that they have brought their addiction upon themselves with their poor choices and "weakness." It assumes that willpower alone can prevent and cure opioid addiction. The science says otherwise. Opioid use actually changes your brain.
Kevin P. Caputo, M.D., vice president of behavioral health and chair of psychiatry at Crozer-Keystone, explains
"Once a person is addicted to an opioid, it can cause significant changes in their brain that impact their decisions and behavior. It goes beyond the person actively choosing whether or not to abuse drugs. Opioids work by binding to certain receptors in the central nervous system to decrease feelings of pain. For addicts, it can alter their system enough that the presence of drugs feels like the new normal."
NEWS: This week, USA Today spotlighted "patient brokers" who are trolling for people with addiction issues in order to steer them into treatment centers to receive kickbacks from these facilities – and the new legislation that will address this issue.
"While kickbacks involving facilities that take Medicaid or Medicare have been illegal since 1972, this unscrupulous business has not been prohibited when it involves facilities that take private insurance, including policies sold under the Affordable Care Act."
Patient brokering is a booming business with 2.1 million people in the U.S. suffering from opioid addiction. When the new law is signed by the President this week, Federal prosecutors will finally be able to go after patient brokers and the providers who pay them. Conviction for taking or providing kickbacks will carry criminal penalties of up to 10 years in prison and as much as $200,000 in fines.
Learn more…
For insight into this crisis, watch Episode 5 of Grow Your Guru on NRM Streamcast with guests, Arlyn and Lisa Daniels.  We discuss how The Jamie Daniels Foundation joined forces with the Children's Hospital of Michigan Foundation to support individuals and families who are struggling with addiction by providing the education, resources, professional guidance, and financial support they need to make recovery possible. One life lost to addiction is one life too many!
---
About the Author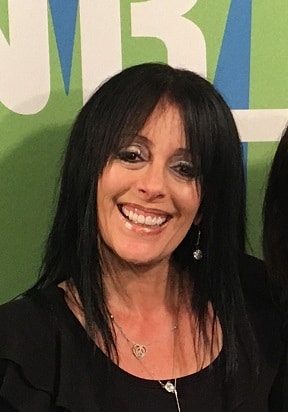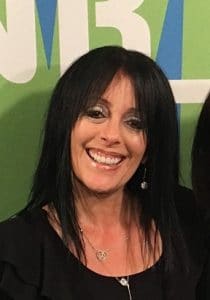 Susie Kamen – LMSW, CIRT, SILC
Host of Grow Your Guru on NRM Streamcast
"I was fortunate to have the type of childhood that provided enough baggage that would require me to pay extra at any airline counter. Although I did not always appreciate my luggage, once I began to unpack it, the "Growth Gifts" inside became the foundation for my lifelong journey to grow, learn, and serve.
For the past 27 years, I've been a therapist working with individuals, couples, families, and adolescents. I have expertise in premarital counseling, divorce recovery, anxiety, and depression, and specialize in relationships and communication – including the relationship you have with yourself. I'm passionate about my own growth and dedicated to providing safety and the non-judgmental space necessary for your sacred journey of personal growth.
Unfortunately, we are not taught to care for our mental health individually, or in relationships, without stigma or shame. I remain committed to my mission to teach the value of growing in every area of life, so you may unpack your baggage and grow!"
---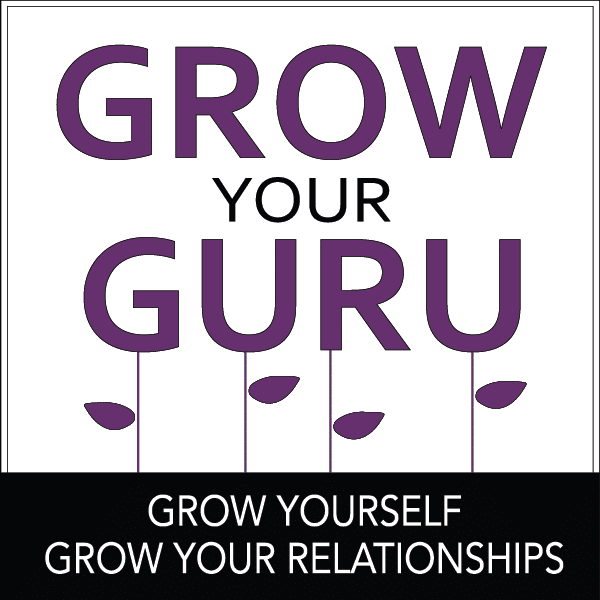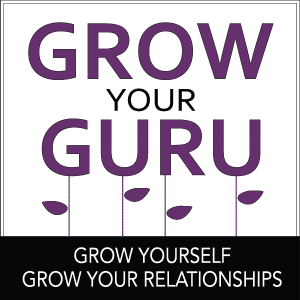 Grow Your Guru on NRM Streamcast
Advertising and sponsorship opportunities are available.
Contact info@NewRadioMedia.com for details.
This weekly LIVE show is created based on a belief that within each of us is our "inner guru", our true self, which is beautiful, whole, complete, and worthy.
TRANSFORM YOUR LIFE! Life circumstances – and the stories we tell ourselves – often cause us to forget the truth of who we really are. We then show up in our lives with self-limiting and self-defeating thoughts and behaviors. This show will provide strategies, inspiration, motivation, tools, interviews, and Growth Gifts to enhance and transform every area of your life.
CHANGE YOUR STORY! Together we can change your story, unleash your soul, teach you how to create connection in your relationships, and produce empowering and positive choices that are in alignment with the life you deserve and desire. Let's get Growing! It is never too late to heal and step into your true potential.
"As a psychotherapist, Imago therapist and Robbins-Madanes Strategic Intervention Life Coach, it is my intention that Grow Your Guru provides services and tools that promote GROWTH in every area of your life and reconnects you to your inner Guru. I provide coaching services that promote healing, increase awareness and insight, help you transcend limitations, and help you reach your full potential by GROWING in every area of your life. " Host, Susie Kamen