Understanding Transgender
A recent study says 1.4 million people in the U.S. identify as transgender.
What is "Transgender?"
Transgender is an umbrella term for people whose gender identity and/or gender expression differs from what is typically associated with the sex they were assigned at birth. The external formation and concept of gender often begins before the birth of a child. Well-meaning parents and strangers ask questions such as "What are you having?" "Do you know the sex?" "Do you have a name?" This may be fine, unless after birth the child finds their internal world is incongruent with their biological assignment and anatomy. Welcome to the world of being transgender.
An article in the Washington Post outlines some common myths surrounding transgender individuals, including:
Myth: A 5-year-old doesn't know enough about gender to be transgender.
Fact: On the contrary, children as young as 2 can present with gender incongruence. According to the American Psychiatric Association, cross-gender behaviors often start between 2 and 4 years old. One study by the TransYouth Project found that kids as young as 5 respond to psychological gender-association tests, which evaluate how people understand their gender roles. 
Therapists Play a Supporting Role
Transgender youth often suffer from mental health problems, but a new study has found that their depression and anxiety improve greatly when their gender dysphoria is recognized and treated. There is a need for gender-affirming mental health services and interventions to support transgender youth.
Therapist Tips:
Make no assumption about orientation or gender identification
It would be beneficial to update intake forms regarding gender i.e. what gender do you identify as versus male of female
Therapists would benefit from educating themselves about appropriate terminology to avoid unintended offensive language
Therapists add value by having resources of therapists or organizations that specialize in gender and transition.
In the News
The New York Times recently reported that 'Transgender' Could Be Defined Out of Existence Under Trump Administration."
"The Trump administration is considering narrowly defining gender as a biological, immutable condition determined by genitalia at birth, the most drastic move yet in a government wide effort to roll back recognition and protections of transgender people under federal civil rights law."
Get the facts
The Mayo Clinic offers a primer on transgender facts, including these terms which can be part of the transgender discussion.
Cisgender. This term is used to describe an individual whose gender identity and expression matches the stereotypical societal characteristics related to sex assigned at birth.
Cross-dressing. This involves dressing as the other gender for entertainment or pleasure. Cross-dressing isn't necessarily a sign of a person's gender identity or sexual orientation. Cross-dressing also isn't indicative of gender dysphoria.
Gender fluidity. This is the exhibition of a variability of gender identity and expression. Gender fluid people don't feel restricted by typical societal norms and expectations and might identify and express themselves as masculine, feminine or along a spectrum, and possibly with variations over time.
Gender nonconforming. This occurs when gender expression, gender roles or both differ from societal norms and expectations for an individual's sex assigned at birth.
Gender role. This term refers to the societal norms and expectations associated with a person's sex assigned at birth.
Sexual minority stress. This is stress related to societal stigma, prejudice and discrimination toward individuals with diverse gender identity and expression.
Trans man and trans woman. These terms are used to describe, in a gender binary manner, a transgender individual's gender identity or expression. For example, the term "trans woman" is used for an individual whose sex at birth was assigned male and whose gender identity is female. However, not all transgender individuals use these terms to describe themselves.
Roz Gould Keith, founder of Stand with Trans, is dedicated to developing programs, Educational Events and Support Groups to serve the Transgender Youth. Watch or listen to Episode 6 of Grow Your Guru for a discussion with her about her own experience with the transgender topic. Here's what I want everyone to learn from this episode: Information leads to awareness, which leads to acceptance, which leads to compassion, which leads to connection, which leads to HUMANITY!
---
About the Author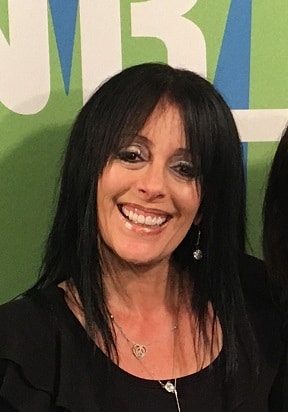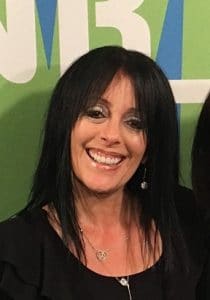 Susie Kamen – LMSW, CIRT, SILC
Host of Grow Your Guru on NRM Streamcast
"I was fortunate to have the type of childhood that provided enough baggage that would require me to pay extra at any airline counter. Although I did not always appreciate my luggage, once I began to unpack it, the "Growth Gifts" inside became the foundation for my lifelong journey to grow, learn, and serve.
For the past 27 years, I've been a therapist working with individuals, couples, families, and adolescents. I have expertise in premarital counseling, divorce recovery, anxiety, and depression, and specialize in relationships and communication – including the relationship you have with yourself. I'm passionate about my own growth and dedicated to providing safety and the non-judgmental space necessary for your sacred journey of personal growth.
Unfortunately, we are not taught to care for our mental health individually, or in relationships, without stigma or shame. I remain committed to my mission to teach the value of growing in every area of life, so you may unpack your baggage and grow!"
---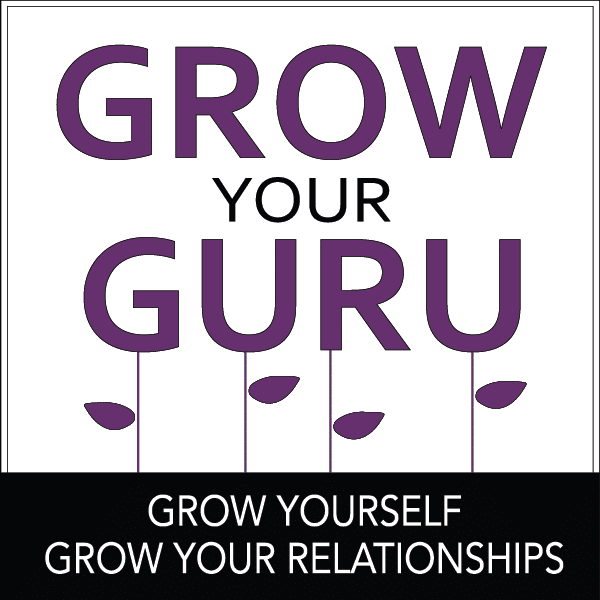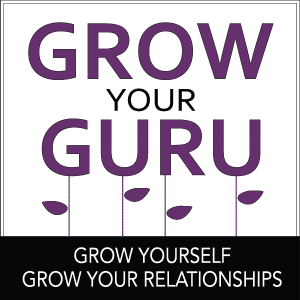 Grow Your Guru on NRM Streamcast
Advertising and sponsorship opportunities are available.
Contact info@NewRadioMedia.com for details.
This weekly LIVE show is created based on a belief that within each of us is our "inner guru", our true self, which is beautiful, whole, complete, and worthy.
TRANSFORM YOUR LIFE! Life circumstances – and the stories we tell ourselves – often cause us to forget the truth of who we really are. We then show up in our lives with self-limiting and self-defeating thoughts and behaviors. This show will provide strategies, inspiration, motivation, tools, interviews, and Growth Gifts to enhance and transform every area of your life.
CHANGE YOUR STORY! Together we can change your story, unleash your soul, teach you how to create connection in your relationships, and produce empowering and positive choices that are in alignment with the life you deserve and desire. Let's get Growing! It is never too late to heal and step into your true potential.
"As a psychotherapist, Imago therapist and Robbins-Madanes Strategic Intervention Life Coach, it is my intention that Grow Your Guru provides services and tools that promote GROWTH in every area of your life and reconnects you to your inner Guru. I provide coaching services that promote healing, increase awareness and insight, help you transcend limitations, and help you reach your full potential by GROWING in every area of your life. " Host, Susie Kamen