TV Insider
TV Best Bets Week of 032220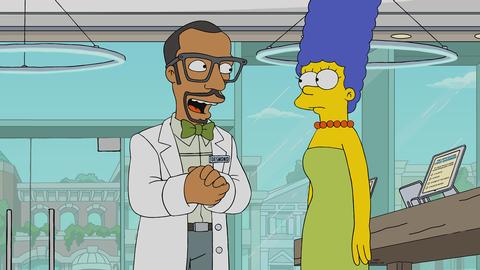 Sunday, March 22
The Simpsons: "Highway to Well"
FOX, 8pm
In the new episode "Highway to Well," Homer (voice of Dan Castellaneta) and Marge (voice of Julie Kavner) are at odds when they work at competing weed dispensaries.
WWII Premieres
TCM, beginning at 8pm
Catch a Classic!
Check out the Turner Classic Movies network premieres of two classic movies set during World War II: D-Day the Sixth of June(1956), starring Robert Taylor, Richard Todd, Dana Wynter and Edmond O'Brien; and Von Ryan's Express(1965), featuring Frank Sinatra and Trevor Howard.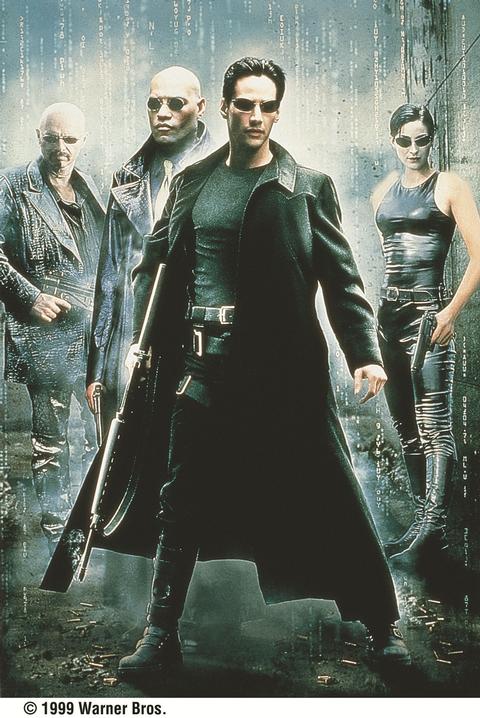 Wednesday, March 25
The Matrix
AMC, 2pm
Catch a Classic!
The Wachowskis ushered in a new age of sci-fi/action filmmaking with this groundbreaking and visually stunning 1999 classic. Keanu Reeves, Laurence Fishburne, Carrie-Anne Moss and Hugo Weaving headline the cast in a story of a dystopian future where humanity has unwittingly been trapped by intelligent machines within the simulated reality of the film's title. Many Hollywood action films — including this film's own two follow-ups — have since incorporated elements of The Matrix's fight choreography, use of slo-mo and "bullet time" filming effects, and more, but this original is still in a league of its own, and still refreshing to watch today.
Saturday, March 28
The Wedding Singer
IFC, 7pm
Catch a Classic!
This is a 1998 rom-com classic starring Adam Sandler and Drew Barrymore. In 1985, struggling musician Robbie (Sandler) is making ends meet as a suburban wedding singer when he meets the reception hall's new waitress, Julia (Barrymore). As the two grow closer, and Robbie's own romance fizzles, he becomes the world's worst wedding singer.
Thursday, March 26
Star Trek: Picard 
CBS All Access 
Season Finale!
Sir Patrick Stewart stars as Jean-Luc Picard in the 10th and final Season 1 episode of Star Trek: Picard. The series has been renewed for Season 2.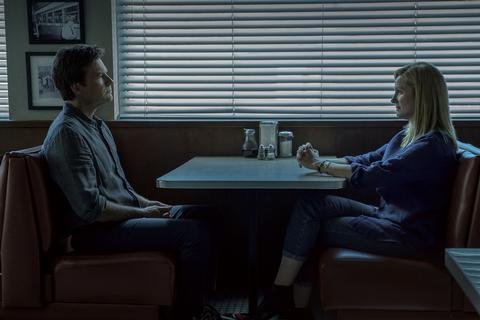 Friday, March 27
Ozark
Netflix
Season Premiere!
As Season 3 of the acclaimed crime drama begins, it is six months later, and the casino is up and running, but Marty (Jason Bateman) and Wendy (Laura Linney) are fighting for control of the family's destiny. Marty preaches keeping the status quo, while Wendy plots for expansion, aided by an alliance with Helen (Janet McTeer) and drug cartel leader Omar Navarro (Felix Solis). But when Wendy's brother Ben (Tom Pelphrey) comes to town, everyone's lives are thrown into chaos.
A Mankiewicz Family Weekend
TCM, beginning at 8pm
Catch a Classic!
Over three nights beginning this evening, Turner Classic Movies host Ben Mankiewicz will appear with his cousin Alex Mankiewicz and Sydney Stern, author of The Brothers Mankiewicz. They will discuss and introduce movies that Ben's grandfather, Herman J. Mankiewicz, and Alex's father, Joseph L. Mankiewicz, had hands in creating. Tonight's theme is "Early Success," and features the films Million Dollar Legs(1932, coproduced by Herman and cowritten by Joseph), Dinner at Eight(1933, cowritten by Herman) and Manhattan Melodrama(1934, cowritten by Joseph).