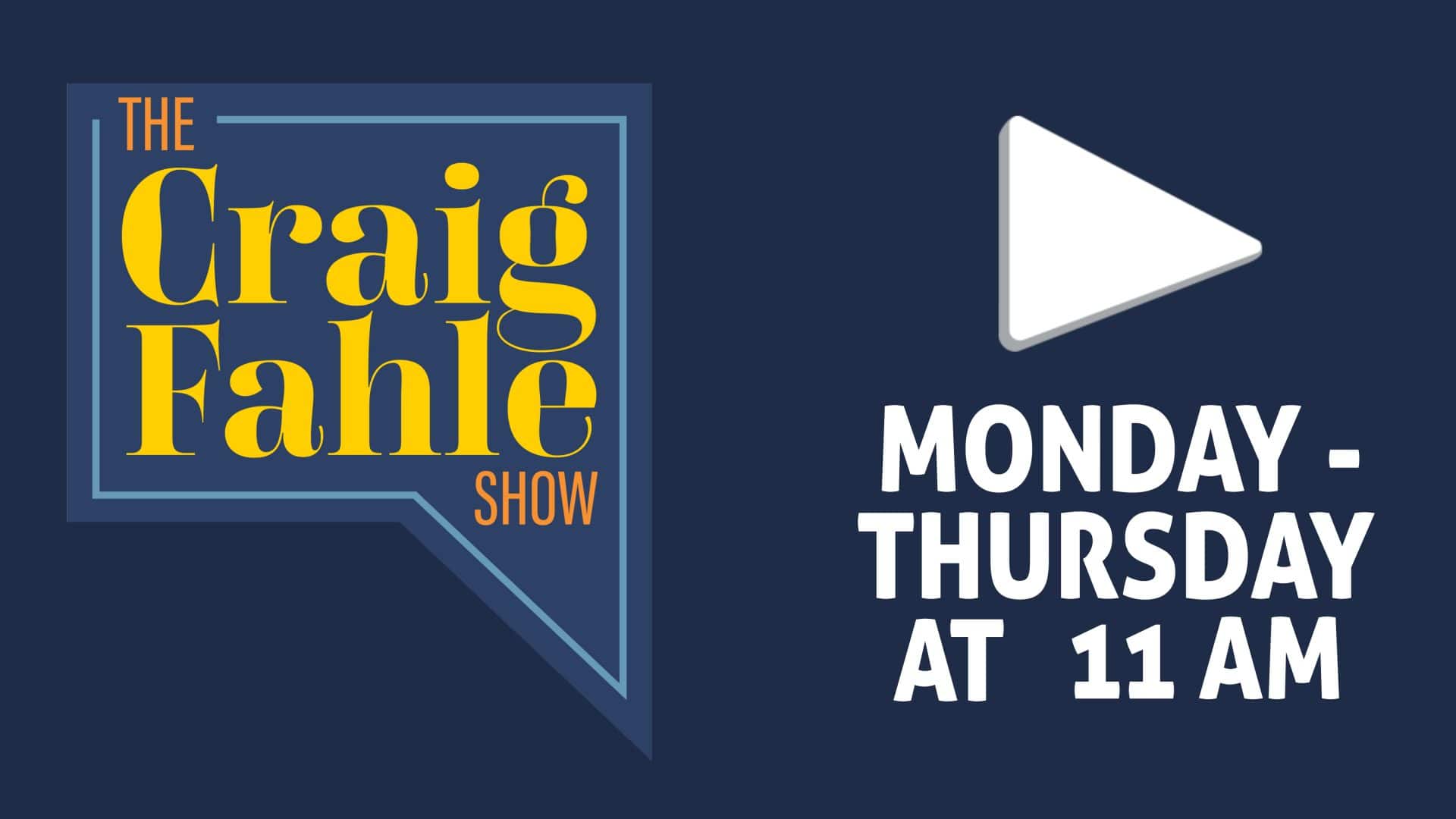 The Craig Fahle Show
Live Fridays 11 am – 1 pm EST
Popular Detroit radio host Craig Fahle is back in the spotlight with a new live-streaming daily show on NRM Streamcast!
Local Issues…Local Voices
This daily talk show focuses on current events in Metro Detroit and the state of Michigan.
Politics. Government. Business. Sports. Arts. Cultural Events. Entertainment.
From local happenings to global news…If it impacts or interests our community, you'll hear about it on the Craig Fahle Show.
Hot Topics…Complicated Subjects…Open Discussion
Guests include journalists, experts, politicians, business leaders, and others making a difference in our shared community. You'll find honest, open, and fact-based debate about complex issues and respectful presentations of opposing views.
Difficult subjects are presented in a way that is informative, entertaining, and interactive. Callers and social media interaction will fuel the discussion during live shows.
A Lighter Side
A weekly "Friday Follies" segment takes a humorous look at both the big stories, and some of the more offbeat happenings of the week.
***DISCLAIMER: The views and opinions expressed on any program, video, broadcast or other production are those of the producers and the persons appearing on the program, video, broadcast or other production and do not necessarily reflect the views and opinions of NRM Streamcast, LLC, its members, managers, officers, employees, representatives, affiliates or agents. Such opinions are based upon information the foregoing persons consider reliable, but none of NRM Streamcast, LLC, its members, managers, officers, employees, representatives, affiliates or agents warrant its completeness or accuracy, and it should not be relied upon as such. Comments and other statements made by callers are the sole responsibility of such callers and such callers are solely liable for any statements made by them. NRM Streamcast LLC reserves the right to restrict access to any caller or terminate a call at any time and for any reason.***