Where are You?
My wife and I recently made a Snapfish book with pictures representing everything that happened to us this year, the good and even the not so pleasant. As I was making the book with her I thought, Wow! we really had an amazing year – lots of things to be thankful for. Then I wondered, is this what Rosh Hashana is all about, looking back at what happened last year, praying for a good new year?  It seems like a pretty big task, and if I had a great year do I need to do anything different? Maybe the following story can help us out.
Rabbi Shneur Zalman of Liadi was put in jail in Russia for his "religious activities." The guards, of course, knew this and would attempt to bother the Rabbi. One of the guards asked, If your G-d knows everything. why did he call out to Adam, "where are you?" Doesn't G-d know where Adam was?
The simple explanation is that G-d wanted to start a conversation with Adam, however Rabbi Shneur Zalman answered that the Torah is not just a story book but life lessons, "where are you" doesn't mean where are you located, "where are you" means, why are you here in this world, what have you accomplished, what are your goals.
Adam symbolizes mankind, and we all need to be ready to answer this question, "where are you." Let's start with today. What have you done with your life, today? How have you made your day, and the day of those around you, better?
Maybe that is what we should be thinking about on Rosh Hashanah!
Think about it!
---
About the Author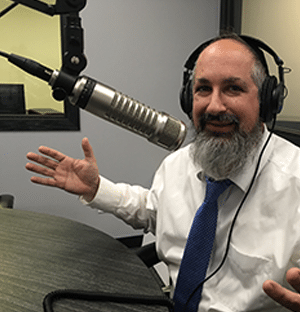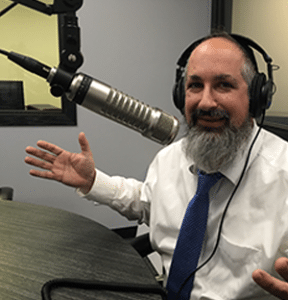 Rabbi Tzvi Jacobson
Host of Let's Talk Torah on the NRM Streamcast Community Channel
I am the Director of Development and the 3rd Grade Judaic studies teacher for Yeshivas Darchei Torah located in Southfield, Michigan. In these roles, I am able to pursue both my passions; teaching children and meeting people from all walks of life who share an interest in the education of children.
I love to be challenged; whether in the classroom helping a child with learning or behavior difficulties, or helping Yeshivas Darchei Torah meet its financial obligation.
As a teacher, I like to keep my students guessing what's next. Whether it's puppet shows, stories, trips or programs, my classroom is always warm and exciting. I enjoy studying Torah, and I love to share.
---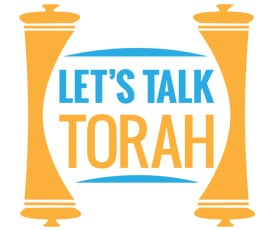 Let's Talk Torah on NRM Streamcast – LIVE every Thursday at 3 pm EST
You don't have to be Jewish to enjoy this weekly show on NRM Streamcast. Join Rabbi Tzvi Jacobson for thoughtful discussions and life lessons that are both universal and timely. As Rabbi Jacobson says, "think about it."  Each show offers insight into various topics relating to faith; specifically the stories, lessons, and teachings of the Torah.
Advertising and sponsorship opportunities are available. Contact info@NewRadioMedia.com for details.
---