Why Your Marketing Should Focus on Seniors
Marketers take note! The aging population explosion is here!
The U.S. has reached a new milestone – a population of over 50 million seniors for the first time in our nation's history.
The senior population is expected to climb to 83,000,000 by 2050.
While you're distracted by Millennials and Gen Z, you could be missing a rapidly expanding market for products, services, entertainment and information:
Nearly 10,000 baby boomers will turn 65 each day over the next 15 years.
By 2060, Census Bureau projections show adults age 65 and over will account for nearly a quarter of the U.S. population! That's almost 95 million consumers!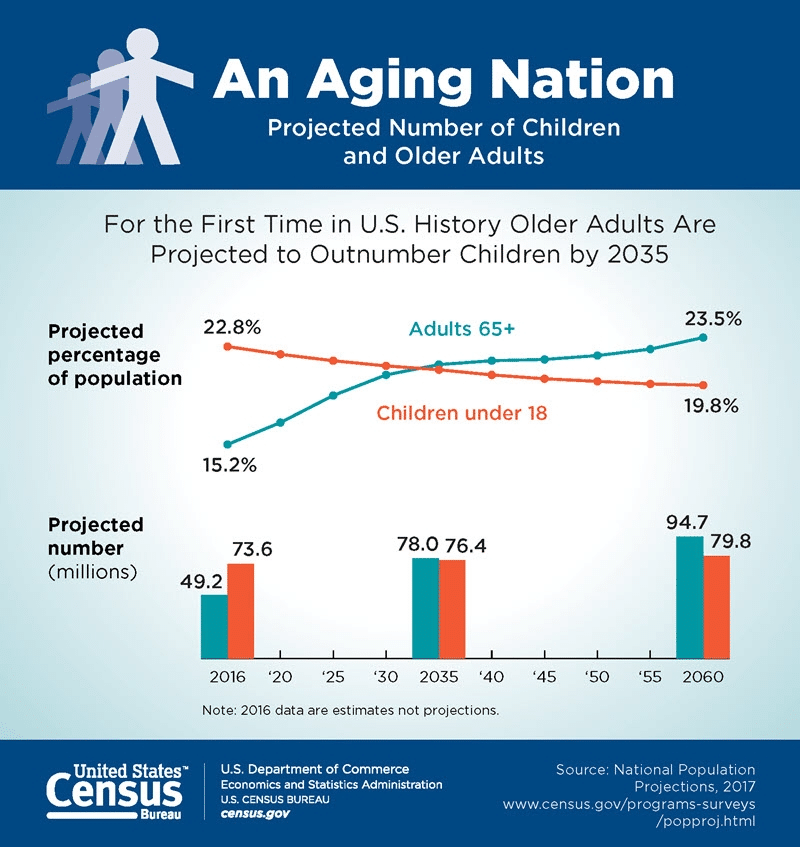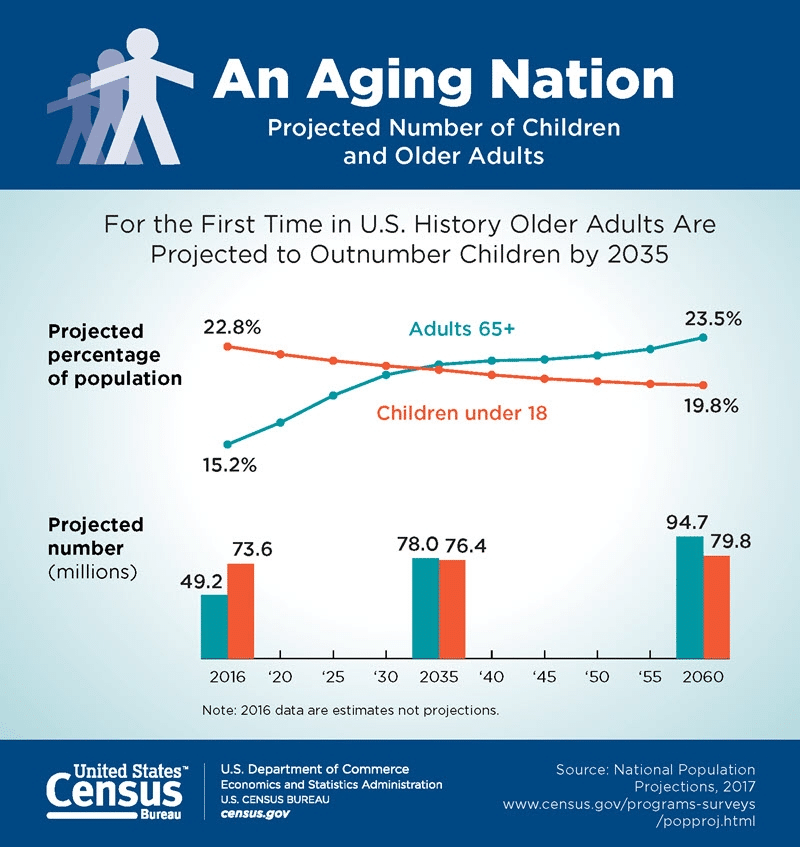 (source: Census.gov)
We're Digital – and Social!
Forbes notes that Baby Boomers, are particularly active consumers when it comes to video – and they share their finds!
"54% of boomers and seniors watch videos online, with entertainment and utility as their main reasons."
"36% visit an online video website, 31% forward a video or link and 22% post a video on social media."
Nearly half of seniors 65+ have a smart phone. Given that 73% of the 50-64 age group, currently own a smart phone, the number of 65+ smart phone users will climb as that group enters the mix.
Among older adults who use the internet, 71% go online every day or almost every day, and an additional 11% go online three to five times per week.
(Source: Pew Research)
We're Living and Working Longer!
The average life expectancy at birth in 2010 was 10.5 years longer than what it was in 1950.
We're living longer. We're also working longer, either by choice or by economic necessity.
CNBC Reports a hot job market for people over 50! More companies are hiring experienced senior workers in this tight labor market.
According to the Bureau of Labor Statistics, the unemployment rate for those ages 55 and over is just 3.2 percent as of February 2018. That's lower than the current unemployment rate of 4.1 percent for the entire U.S. population and a steep 14.4 percent for teens.
Seniors are the Demographic Marketers Can't Afford to Ignore!
The senior market offers an often-overlooked opportunity when it comes to content creation and ad spending. 65+ is a steadily growing consumer base of people who are living longer, working longer, and already very active in the online marketplace. Baby Boomers are (and will continue to be) a huge and valuable target market – especially in the digital space. There is a growing demand for digital content that will attract, access and engage the senior consumer. This content creates advertising opportunities for services, products, entertainment, education, and information targeting this demographic. Those who join that digital conversation will reap the rewards!
---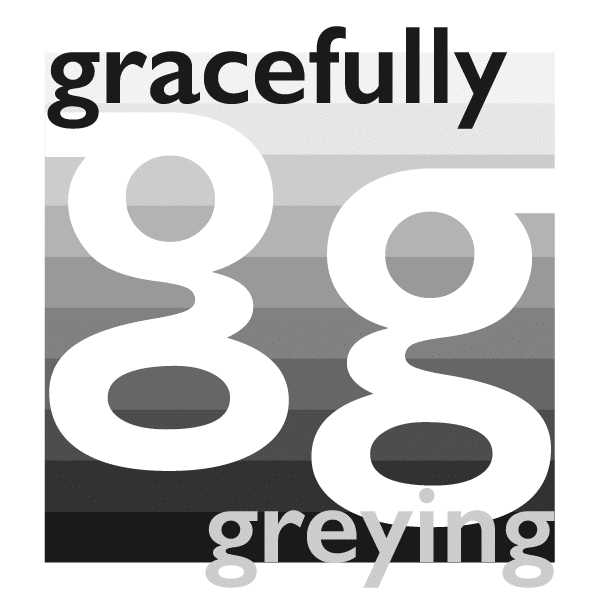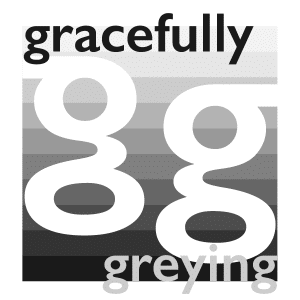 Gracefully Greying on NRM Streamcast
Advertising and sponsorship opportunities are available.
Contact info@NewRadioMedia.com for details.
Gracefully Greying explores aging issues that are as inevitable as death and taxes.
If you are over 50 – or have parents over 50 – this show is for you!
We'll help you navigate the many challenges of aging. Each show will focus on a single topic, such as, financial issues, legal issues, medical issues and psychological issues, with a guest who is an expert in that field.