Black Widow is finally getting the screen time we have all been waiting for.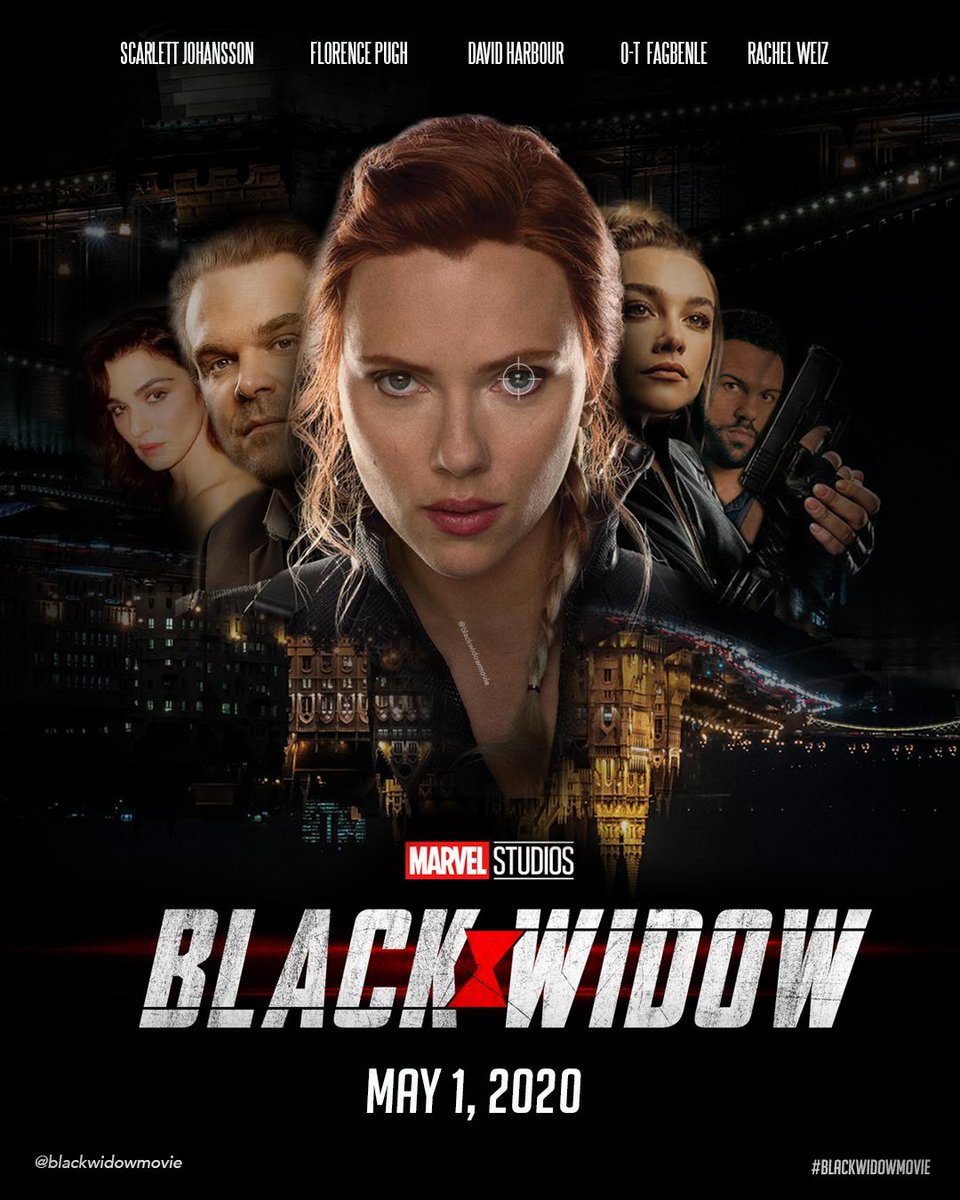 Fans of Natasha Romanoff's Black Widow, the only female Avengers in the MCU's cast of superheroes for years, have been eagerly waiting for Marvel to announce her solo film. The Tumblr blog, "Does Black Widow have her own movie yet?" has even dedicated itself entirely to keeping track of every day her solo film didn't exist.
Thankfully, Black Widow was officially announced at the 2019 San Diego Comic-Con in July. Since then, more details on the film have emerged. Instead of the origin story most fans expected, Black Widow will be set between the events of Captain America: Civil War and Avengers: Infinity War, with Romanoff returning to Budapest to confront her past. In most recent news, it has been announced that Robert Downey Jr. will return for one last appearance in the MCU film franchise.
Like Romanoff, Tony Stark died a heroic death in Avengers: Endgame, ending his run as a mainstay in the MCU. However, since this film takes place well before Avengers: Endgame, Stark's appearance makes sense from a timeline perspective, if not a story one.
Tying Downey to Black Widow is a smart strategic move from Marvel. Any appearance of Downey and his iconic performance as Tony Stark will be a draw for a female-led superhero, which is always considered a risky venture by studios. Marvel even used a similar strategy with Captain Marvel, pairing Carol Danvers (Brie Larson) with MCU favorite Nick Fury (Samuel L. Jackson).
Still, it may be frustrating for some Black Widow fans to see Downey taking a part of the spotlight from Black Widow in a film that should be all about Natasha Romanoff. After all, does this film even need Downey's star power? The success of recent female superhero films like Marvel's Captain Marvel and DC's Wonder Woman has proven that these films have a supportive and dedicated fanbase.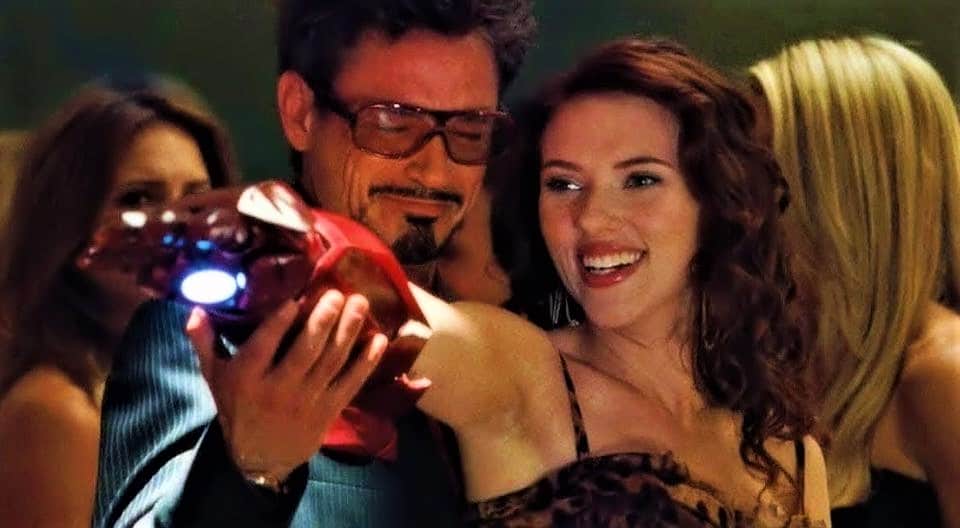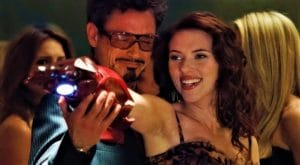 With Captain Marvel, Marvel was taking a risk since it was their first female-led superhero film, introducing Carol Danvers to the MCU. It made sense for Carol Danvers to be paired with Nick Fury for her first solo adventure. It tied a newcomer to the MCU with a fan favorite character.
But why with Natasha Romanoff? Natasha Romanoff has been a regular in the MCU since Iron Man 2 in 2010. Scarlett Johansson has appeared in seven MCU films including Captain America: Winter Soldier and Captain America: Civil War, where her character played major roles. Black Widow doesn't need the notoriety an appearance from Tony Stark would give.
From a story standpoint, it is unclear what role Stark will play in Black Widow. In the film, Romanoff will have to reckon with her past in the Red Room. Confirmed casting lineups reveal that Florence Pugh will play Yelena Belova, a sister-figure to Romanoff. Rachel Weisz will also star as Melina, a veteran spy trained in the Red Room, who is well acquainted with their experiments.
So, where does Tony Stark fit in here? Will he give Romanoff a tip that helps lead her back to Budapest? Will he be called in by her for back-up? Will his role be as involved as his appearance in Spiderman: Homecoming, or is this a simple cameo from Downey?
Sadly, we will have to wait until May 1, 2020 to find out. In the meantime, let us know your theories on Stark's role in Black Widow in the comments below!
Written by Jillian Law