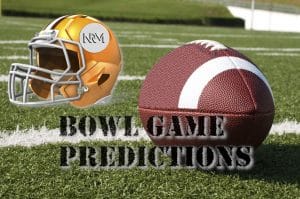 The College Bowl season has begun and we've already seen some nail-biters as well as some blowouts and disappointments. Although there have already been so many games played, the highly anticipated games are approaching fast. I am highlighting what I expect to be the best games to watch in the upcoming week…
Camping World Bowl
#20 Syracuse vs. #16 West Virginia
December 28th 5:15pm ESPN Camping World Stadium Orlando, FL
This matchup will feature two offenses that can really push the ball down the field quickly. However, they do it in different ways. The West Virginia Mountaineers use their high-flying pass attack –  which was the 3rd best this season – averaging 358.1 yards per game. Meanwhile, the Syracuse Orange used their rushing attack, averaging 207.3 yards per game. ​The Mountaineers are attempting to go out on a better note, as they had a letdown season — missing out on the Big 12 Conference Championship game after going 3-3 over their last 6 games. The Orange are looking to win their 10th game of the season, as they performed extremely well throughout the season finishing 2nd in the ACC Atlantic standings, behind #2 Clemson — who then lost 27-23 in the early part of the year — and their other two losses coming against Pittsburgh and #3 Notre Dame.   While these two highflying offenses get ready to take off, there will be some big names missing from action: West Virginia's quarterback Will Grier has decided to sit out the bowl game to focus on preparing for the upcoming NFL draft — leaving the Mountaineers with backup quarterbacks Jack Allison and Trey Lowe III. The Orange will also be missing some key names, however they come on the defensive side of the ball.  Defensive Tackle McKinley Williams and Defensive End Alton Robinson did not make the team flight to Orlando due to "personal reasons." Both Robinson and Williams had a big impact on the Orange's pass rush, as Robinson accounted for 10 sacks and the two combined for 13 quarterback hurries and 56 tackles. This game will be an interesting one to watch if you enjoy a good offensive battle with quick action but the absence of Will Grier will hurt the Mountaineers chances of winning. While both West Virginia and Syracuse will rely on their high scoring offenses, I believe that the Orange will come out with the victory over the Mountaineers.
Prediction: #20 Syracuse 41 – #16 West Virginia 30    
Peach Bowl
#10 Florida vs. #7 Michigan
December 29th 12pm ESPN Mercedes-Benz Stadium Atlanta, GA
Inside Mercedes-Benz Stadium, one of the more intriguing matchups to watch will take place, as both the Florida Gators and Michigan Wolverines will be facing off. Michigan looks to improve after taking a step backward, with the devastating blowout loss to Ohio State, and Florida coming off a convincing win over in-state rival Florida State. The coaching matchup of Jim Harbaugh and Dan Mullen will be something to watch as an added bonus.  In his first season as the Gators' Head Coach, Mullen has gone 9-3 and has Florida trending in the right direction once again. A win over the Wolverines will further solidify an outstanding first season.  Michigan's Jim Harbaugh is completing his 4th season at the helm of the Wolverines, and with a win, could have his best season at Michigan with an 11-2 record. However, the Wolverines are just 1-2 in bowl games under Harbaugh. Another storyline to watch with this game is the fact the Jim Harbaugh could be coaching his final game at Michigan, as NFL teams have already expressed interest in possibly signing the current Wolverine coach. However, Harbaugh has already said he's staying put, so time will tell if he has a change of heart. Michigan finished the regular season with an 8-1 record in the Big Ten East and a 10-2 overall record, with losses against Notre Dame in week #1 and the season finale against the Buckeyes.  The Gators finished the regular season with a 9-3 overall record, going 5-3 in the SEC East Division, with losses coming against fellow SEC teams Kentucky, Georgia, and Missouri. ​Looking at this matchup on paper, there are quite a few similarities with these offenses, as both the Wolverines and Gators average over 200 yards of offense through their respective running games with Michigan averaging 214.3 yards per game and Florida averaging slightly less at 209.5 yards per game on the ground.  The similarities don't stop there, as the Wolverines are averaging 212.3 pass yards per game, while the Gators' passing attack has hit its stride to end the regular season, averaging 208.3 yards per game through the air. ​On the defensive side of the ball, this is where the game will be won or lost, as these two teams have done a tremendous job getting after the other team's offense with brutal force.  The Wolverines ended the regular season with the 2nd best pass defense in all of college football, allowing 145.9 passing yards a game while pilling up 31 sacks, 11 interceptions, and forcing 3 fumbles as a defensive unit.  On the other side, the Gators also imposed their will on the opposing offense, with their defense racking up 32 sacks, 12 interceptions, and 10 forced fumbles. Whichever team can force the opposing offense to make the key mistake will be the one walking away with the victory.   ​The Peach Bowl isn't immune to the recent trend of players deciding to sit out of the bowl game, in order to prepare for the NFL Draft. Michigan will be without four players: Defensive End Rashan Gary, Linebacker Devin Bush, Running Back Karan Higdon, and Offensive Tackle Juwann Bushell-Beatty.  The absence of both Gary and Bush will be a significant hit to this Michigan defense, which dominated pretty much the entire season. However, this will provide college football fans with a glimpse at what this Michigan defense may look like entering next season. ​While this game is going to be a close one (in my eyes) and these two teams are going to give each other fits, I don't think the Michigan Wolverines are going to be able to fill the holes that Bush, Gary, and Higdon have made for this final game. With that being said I believe Shea Patterson and the Michigan offense will put up a good amount of points. Florida will be ready and will take advantage of the Michigan defense lacking two of their impact players.
Prediction: #10 Florida 35 – #7 Michigan 27    
Cotton Bowl (College Football Playoff Semi-Final #1)
#2 Clemson vs. #3 Notre Dame
December 29th 4pm ESPN AT&T Stadium Arlington, TX
Let the mayhem begin as Arlington, Texas and Jerry's World will be rocking when #2 Clemson Tigers and #3 Notre Dame Fighting Irish go head-to-head with a trip to the College Football Playoff Championship game on the line. For the Clemson Tigers, this game represents the 4th straight year they are partaking in the playoff, and are looking to return to the championship game after losing last year's Semi-Final game to Alabama.  The Fighting Irish are the first Independent team to ever make the College Football Playoff since its introduction in 2014. ​Both the Clemson Tigers and Notre Dame Fighting Irish finished their seasons with perfect records. Clemson went a perfect 13-0 overall and 8-0 in the ACC, beating Pittsburgh in the ACC Championship game 42-10.  Notre Dame went 12-0 with quality wins over the University of Michigan, Syracuse, and rivals Stanford and USC. ​Clemson comes into this matchup with the nation's 5th best total offense that averaged 529.8 yards per game behind freshman quarterback Trevor Lawrence. Along with having the nation's 5th ranked offense, the Tigers' total defense ranked 4th in the nation, allowing 276.7 yards per game behind the three-headed monster and potential three early first round NFL draft picks Clelin Ferrell, Dexter Lawrence, and Christian Wilkens. Clelin Ferrell headlined the defense with 10.5 sacks on the season, and the entire Clemson defense racked up 46 total sacks, which averaged 3.54 sacks per game.  The Tigers' stellar defensive lineup will be looking to get after Ian Book and the rest of the Fighting Irish offense. ​Notre Dame steps into this matchup against Clemson with an offense that has performed extremely well this season, averaging 456.1 yards of total offense per game, behind Junior Quarterback Ian Book.  Looking into this matchup, Notre Dame will need to spread the football out and attack the secondary quite often , and put this highly touted front line on their heels to keep them guessing. Developing a plan with some quick passes and screen plays could play a role in helping the Irish quickly develop some early momentum and success, as well as airing the ball out down the field.   ​A big headline, however, entering this game is going to be whether or not three Clemson players will be suiting up when we hit game day, due to failed drug tests. Offensive Lineman Zach Giella, Tight End Braden Galloway, and star Defensive Tackle Dexter Lawrence are all awaiting results from a B-sample test (which helps eliminate false positives after a "silver" substance known as ostarine was discovered in their original samples). As of right now, the status for these three Tigers does not look good.   ​While this game will be highly watched by college football fans, it will also be a great test for each and every one of these players and coaches to show what their teams are truly made of.  I believe this will be a complete game that will be decided in the final minutes of the game, so make sure to tune into this matchup.
Prediction: #2 Clemson 31 – #3 Notre Dame 28    
Orange Bowl (College Football Playoff Semi-Final #2)
#1 Alabama vs. #4 Oklahoma
December 29th 8pm ESPN Hard Rock Stadium Miami Gardens, FL
Let the party begin in Miami, as the upcoming College Football Playoff's second Semi-Final takes place at the Orange Bowl inside Hard Rock Stadium. The defending National Champions – the Crimson Tide of Alabama – take on Heisman Trophy winner Kyler Murray and the rest of the Oklahoma Sooners.  Nick Saban and the Crimson Tide is the only team to appear in the College Football Playoff each of the first five years since it replaced the BCS. Saban and his team have already won the playoff twice, and this year he's looking to bring home the team's third straight playoff win, with a team that has yet to be outplayed on any level. Meanwhile, Oklahoma is back in the playoff after getting in last year and losing a heartbreaker to Georgia in double-overtime at the Rose Bowl.   ​Alabama rolls in with a perfect record at 13-0, going 8-0 in the SEC West and beating Georgia in the SEC Championship game 35-28.  The Sooners enter the matchup against the Crimson Tide, with a 12-1 overall record, going 7-1 in the Big 12, and avenging their sole loss to the Texas Longhorns by defeating the Longhorns in the Big 12 title game 39-27.   ​Both these teams have heavily powered offenses that put up such extremely high numbers it will make your head spin. Alabama, who ranked 7th in total offense in the country, put up an average of 527.6 yards per game. Although the Sooners, not to be outdone, had the #1 total offense in the nation, putting up a ridiculous 577.9 yards per game.  While both of these offenses seem to be out of this world, the defense for Alabama is just as good, allowing only 295.4 yards per game, which was the 10th best in the nation. However, Oklahoma's defense is their weakest link, ranking all the way down at 109th, allowing an unflattering 448.1 yards per game to opponents. ​While this game may or may not be close in score, the greatest show will be the quarterback matchup between Tua Tagovailoa and Kyler Murray. The numbers that these two Heisman Trophy finalists put up this season were off the charts. Tua threw for 3,353 yards, 37 passing touchdowns, along with 5 rushing touchdowns and a 67.7 completion percentage.  Murray was not to be outdone, as he threw for 4053 yards, 40 passing and 11 rushing touchdowns, and the second-highest completion percentage at 70.9%. The only thing that may slow down either one of these players could be injury or illness, and even that I truly don't believe will get the best of them. Tua is rehabbing his left ankle he injured in the SEC Championship game. He had surgery on it and says he's feeling about 80-85%, as of Wednesday morning. Meanwhile, his status for the Orange Bowl is unknown right now, which means Backup Quarterback Jalen Hurts may be starting for the Tide.  
Prediction: #1 Alabama 45 – #4 Oklahoma 35
Written by Ethan Perlman About the Author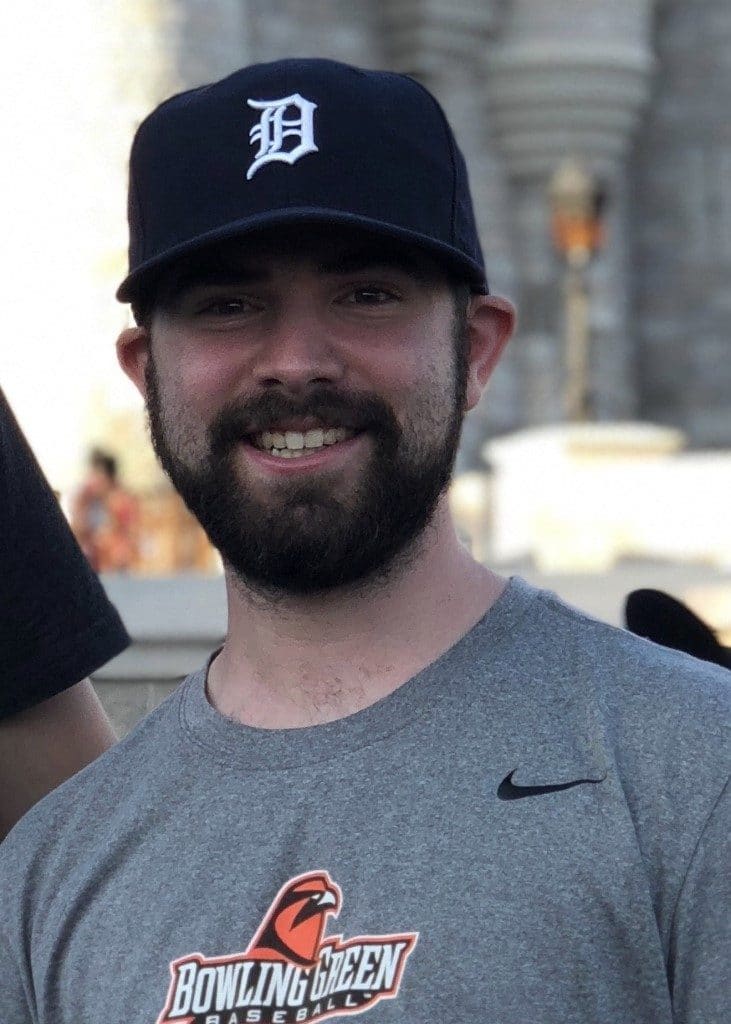 Ethan Perlman has been a sports fanatic for a long time and has also been involved in the sports world at the high school, college, and professional levels.  Currently coaching football and JV basketball at Eton Academy, Ethan has also served on the Bowling Green State University baseball coaching staff from 2014-2018 and worked in the Detroit Tigers Clubhouse from 2014-2018 as a Bat/Ball Boy.  Ethan now works at NRM Streamcast™ with writing sports blogs on football, basketball, and baseball. 
  Comment your picks and predictions below!