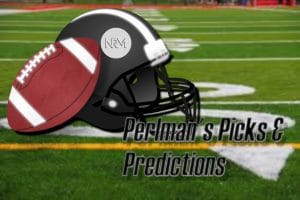 *Since I nailed my last set of Picks and Predictions, here's Round 2 of Perlman's Picks & Predictions…*
AFC WILDCARD PLAYOFFS:
Saturday January 5th:
#3 Houston Texans vs. #6 Indianapolis Colts
4:35pm ESPN/ABC NRG Stadium Houston, TX
The Lonestar State will be rocking this Saturday as the two wildcard games will both be taking place in good ole' Texas. Division rivals – the Indianapolis Colts and the Houston Texans – will take on one another inside NRG Stadium on Saturday afternoon. The Houston Texans enter the playoffs after securing the AFC South division title with a 11-5 record, while the Colts secured the second wildcard spot in a must-win Week 17 game against the Tennessee Titans.
The matchup will feature two quarterbacks who have led their respective teams with great overall seasons. Deshaun Watson leads the Houston Texans into the matchup, having thrown for 4,165 yards, along with rushing for 551 yards. Watson is a quarterback who is capable of hurting you with his arm and legs, as he ran for 5 touchdowns and threw for 26 touchdowns in a year — in which he lost multiple playmaking receivers due to season-ending injuries. Watson will be opposed by Colts' comeback player Andrew Luck, who is looking absolutely unstoppable this season. Luck, who missed all of the 2017 season with a shoulder injury, has been deadly to the opposition throwing for 4,593 yards (5th in the NFL) and 39 passing touchdowns (2nd in the NFL).
While these quarterbacks will be looking to dominate, the defenses may have different ideas. Houston is led by the two-headed monster in J.J. Watt and Jadeveon Clowney, who have been getting after the opposing teams' passing and running games. The two have combined for 25 sacks and 43 tackles for loss. Highlighting the Colts' defense is the 2018 second round pick Darius Leonard, who led the team and NFL with 163 tackles. Along with that he led the Colts with 4 forced fumbles. Leonard and Defensive End Jabaal Sheard also tied for the team lead in tackles for loss at 16.5 each.
A player to watch in this game that could make a difference is Colts' Tight End Eric Ebron, who since joining the Colts this year, has outdone himself compared to prior years in Detroit. Ebron finished the regular season with 66 receptions, 750 receiving yards, and 13 touchdowns, which was tied for second most in the NFL.
I believe this game will be a close one early. However, if the Colts' offense is able to get on a roll and the defense plays to their best, I believe the Colts will be able to take this game.
Prediction: Indianapolis 31 – Houston 24
Sunday January 6th:
#4 Baltimore Ravens vs. #5 Los Angeles Chargers
1:05pm CBS M&T Bank Stadium Baltimore, MD
Wildcard Sunday takes off in Baltimore, Maryland, where the AFC North Champion Ravens host the Chargers, who finished in the first wildcard spot. The Ravens clinched the AFC North last week with a win over the Cleveland Browns at home, 26-24, finishing the regular season with a record of 10-6. While the Chargers finished the regular season with a record of 12-4, which resulted in a second-place finish in the AFC West behind the AFC #1 seed Kansas City Chiefs.
Rookie quarterback Lamar Jackson will lead the Ravens' offense into this wildcard matchup against the Chargers. Jackson, who has taken over the starting quarterback job for John Harbaugh's Ravens, was the final pick in the first round of this year's NFL Draft and the fifth quarterback who was taken in the first round. With the start, Jackson will become the youngest quarterback to start a playoff game in NFL history at 21 years old. On the other side, the Chargers will be led by veteran Philip Rivers, who is looking to win his first Super Bowl this postseason. Rivers has had a successful season –  throwing for 4,308 yards and tossing 32 touchdowns.
Defense, defense, and more defense is a good motto for these Ravens, as they have been completely dominating, finishing the season as the #1 ranked defense. This veteran defense is led by Linebackers Terrell Suggs, CJ Mosley, and Safety Eric Weddle. The Chargers' defense has been rejuvenated with the return of Defensive End Joey Bosa, who was out the beginning of the season due to injury. Bosa, along with fellow Defensive End Melvin Ingram and Safety Derwin James, will be giving Lamar Jackson and the Ravens' offense fits when it comes to consistently allowing positive yards and big plays downfield.
This game will be one to watch as I'm looking to see if Lamar Jackson can take the pressure of a playoff game, put it aside, and outplay a talented Chargers' defense. If Rivers is able to get something going against the Ravens' defense and the Chargers' defense is able to rattle Jackson, I look to this matchup as the upset that could help Rivers get back to the AFC championship game and his first possible Super Bowl.
Prediction: Los Angeles 35 – Baltimore 21
NFC WILDCARD PLAYOFFS:
Saturday, January 5th:
#4 Dallas Cowboys vs. #5 Seattle Seahawks
8:15pm Fox AT&T Stadium Dallas, Texas
Wildcard Saturday concludes Saturday night down in Dallas, Texas at AT&T Stadium — better known as Jerry's World. The NFC East Champion Cowboys will play host to the #5 seed Seattle Seahawks led by Head Coach Pete Carroll. The Cowboys are looking to grab a convincing win in front of their fans at home. Dallas locked up the #4 seed in the NFC in week 16, so as a result they decided to rest some players including star Running Back Ezekiel Elliott for their week 17 game against the New York Giants, who they defeated to finish the regular season 10-6 going 7-1 at home. Seattle locked up the 1st wildcard spot with a 10-6 record after defeating the Cardinals week 17, 27-24.
Get your offensive minds ready as these two teams have the ability to beat you with the pass or the run. Dallas is led by Quarterback Dak Prescott, Running Back Ezekiel Elliott, and Wide Receiver Amari Cooper, who has made an impact since being acquired from the Oakland Raiders before the trade deadline. The Seahawks enter the game with Quarterback Russell Wilson, who's become accustomed to playing postseason football, having led Seattle to six playoff appearances in the past seven seasons. Along with Wilson, the offense is spread out with Running Back Chris Carson and reliable Wide Receivers Doug Baldwin and Tyler Lockett. Both teams will be providing plenty of offense, so this could be a high-scoring game if the defense doesn't play up to snuff.
Speaking of defense, look for a lot of the impact to come from the linebacker corps of both the Cowboys and Seahawks. Dallas got a superstar linebacker in the making when they drafted Leighton Vander Esch out of Boise State, with the 19th overall pick this past NFL Draft. Vander Esch, along with fellow Linebackers Jaylon Smith and Sean Lee, have made one of the better linebacking corps in the NFC. All of these guys have the tremendous ability getting to the ball and making sure you don't get by easily — or at all. Along with the Cowboys' linebackers, look for Defensive End Demarcus Lawrence to also put pressure on Wilson and the Seahawk run game.
Looking into the Seahawk defense, you can see their identity is different as the Legion of Boom isn't the intimidating force it once was. However, Linebackers Bobby Wagner and KJ Wright, along with Defensive End Fred Clark and Safety Bradley McDougald, are going to make you earn each and every yard.
Both of these teams do not let up on their opposition and that's what's going to make this matchup a very intriguing one to watch, as the team to win will be the one who can take the most punishment and continue to move the ball — and not make the key mistake.
Prediction: Dallas 28 – Seattle 24
Sunday, January 6th:
#3 Chicago Bears vs. #6 Philadelphia Eagles
4:40pm NBC Soldier Field Chicago, IL
THE BEARS ARE BACK BABY! Chicago is back in the postseason for the first time since 2010. The NFC North Division Champion Bears won their first division title since the 2010 season, finishing with a 12-4 record. Chicago will be hosting the defending Super Bowl Champion Eagles, who clinched their playoff berth week 17, after a win over the Washington Redskins, and got the help they needed when Minnesota lost to these Chicago Bears. The Eagles finished off the regular season with a record of 9-7 and Nick Foles as the starting quarterback. Could history be repeating? Is the Legend of Foles going to strike the NFL again?
Chicago comes in with 2nd year Quarterback Mitchell Trubisky looking like the player the Bears needed when they traded up to #2 in the 2017 NFL Draft to get him. Trubisky has thrown for 3,223 yards and 24 touchdowns this season, while playing smart and adding more value to his stock by rushing for over 420 yards and 3 touchdowns. Along with the improved Trubisky, the Bears are using a successful rushing attack with the combination of Jordan Howard and Tarik Cohen, who combined have rushed for 1,379 yards, 12 rushing touchdowns, plus 870 receiving yards and 5 receiving touchdowns. Philly will be relying heavily on Nick Foles, hoping he can work more of his magic and lead the Eagles to another storied victory. Foles will need some help from his running game, which this year hasn't been very consistent, and has been used as running back by committee. Receivers Alshon Jeffery, Zach Ertz, Nelson Agholor, and Jordan Matthews will need to find a way to all have big games for this Eagles team to have any way of putting up points against a stellar Bears' defense.
The saying "You win championships with defense," may in fact be true in this case, as the Chicago Bears have one of the most intimidating defenses in all the NFL, led by Linebackers Khalil Mack, Leonard Floyd, Danny Trevathan, as well as Defensive End Akiem Hicks, and so many more impact players. I'm always looking forward to watching this hard-nosed talented defense get after the opposing quarterbacks and running game. If the Eagles can't get their running game going from the start, that will be the beginning of the end for them. Philly's defense headlined by Defensive Ends Fletcher Cox and Michael Bennett, as well as Linebackers Jordan Hicks and Nigel Bradham, will need to slow down this talented young offense — and make sure they don't break open with any big explosive plays.
While this game may start close and remain tight for a while…in the end, the Bears' offense (and the defense that causes nightmares) will be too much for a Philadelphia team that struggled this year after having high expectations.
Prediction: Chicago 35 – Philadelphia 20
Written by Ethan Perlman
About the Author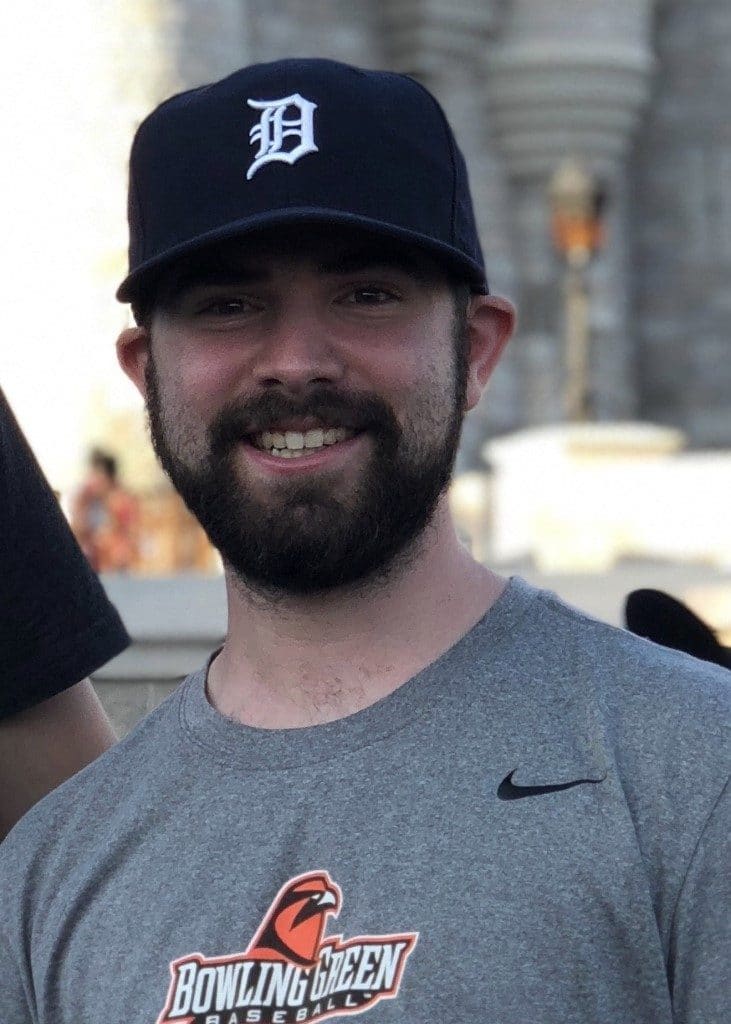 Ethan Perlman has been a sports fanatic for a long time and has also been involved in the sports world at the high school, college, and professional levels.  Currently coaching football and JV basketball at Eton Academy, Ethan has also served on the Bowling Green State University baseball coaching staff from 2014-2018 and worked in the Detroit Tigers Clubhouse from 2014-2018 as a Bat/Ball Boy.  Ethan now works at NRM Streamcast™ with writing sports blogs on football, basketball, and baseball. 
Comment your "Picks and Predictions" below!