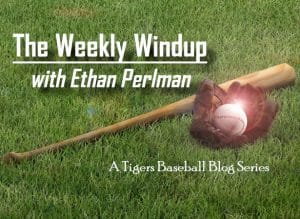 This week marks the beginning of Spring Training for the Detroit Tigers as the first full squad practice began on February 18th. As the first full squad practices begin and the first game approaches, I'm going to take a look at the players and positions that I'm most looking forward to following early in Spring Training.
Entering this past off-season, there were three big question marks in my opinion:
First, the health of Miguel Cabrera.
Second, who takes over second base?
And finally, how do the Tigers fill out the rotation and solidify the bullpen?
In response to the first question, Cabrera seems to be coming into Spring Training healthy and ready to go but before I get too optimistic, I need to see him in game action, taking good solid swings and seeing his mobility on the bases and on defense. If Cabrera is able to get off to a good, consistent start, that will be a positive sign for management and all Tigers fans. Cabrera is looking at making his starts split between manning first base and taking time as the designated hitter, which should help him stay a little fresher. This will hopefully provide him with the ability to stay productive in a Tigers lineup that will need Miggy to produce at a high level in order to keep the offensive threat alive. Right now, it seems to me that Cabrera is on the right path and is making good strides to the first Spring Training action.
When it comes to filling out that lineup card everyday, Gardenhire may have some difficulty with who will be manning second base regularly. Entering Spring Training, the second base job is wide open and it seems like a five-man competition between Niko Goodrum, Ronny Rodriguez, Gordon Beckham, Dawel Lugo, and recently signed Josh Harrison. With the signing of Harrison, the Tigers seem content with him to be the starting second baseman entering the start of the season, however nothing is given and Harrison will need to secure this spot with his play and leadership. As for the other four guys competing for the second base position, Goodrum and Beckham will be the guys I'm watching closely, as Goodrum will once again be the super utility player that was extremely valuable to the team last season. Beckham has the inside track for a spot on the major league roster, in my opinion over Rodriguez and Lugo, both of whom need more time to develop in the minor leagues. With the addition of Beckham on the major league roster, the Tigers are getting a veteran player who can play multiple positions on the infield.
Lastly, the Tigers rotation and bullpen has been a question mark the last few season and this season will be no different. Looking ahead to the start of Spring Training games, the rotation is looking like:
Matt Boyd

Michael Fulmer

Jordan Zimmerman

Tyson Ross

Matt Moore
Along with those five, lefty Daniel Norris and righty Spencer Turnbull look to also be competing for a spot in the rotation or long relief out of the bullpen. Meanwhile with the bullpen, Shane Greene and Joe Jimenez seem to be locked into their roles, with Greene remaining as the closer and Jimenez as the setup man. Along with Greene and Jimenez, Drew VerHagan, Daniel Stumpf, Blaine Hardy, and Buck Farmer will be key in the bullpen's success, as the team lost a bullpen constant in Alex Wilson to free agency.
With the Tigers opening Spring Training game against Southeastern University tomorrow, we can finally say:
TIGERS BASEBALL IS BACK!
Written By Ethan Perlman
About the Author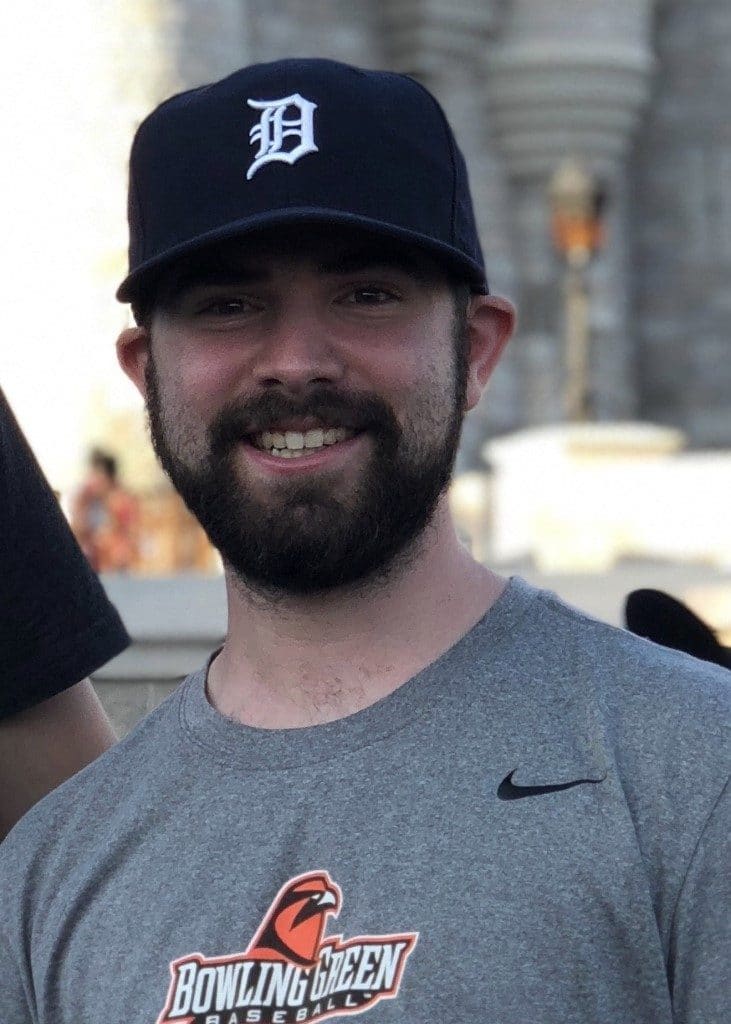 Ethan Perlman has been a sports fanatic for a long time and has also been involved in the sports world at the high school, college, and professional levels.  Currently coaching football and JV basketball at Eton Academy, Ethan has also served on the Bowling Green State University baseball coaching staff from 2014-2018 and worked in the Detroit Tigers Clubhouse from 2014-2018 as a Bat/Ball Boy.  Ethan now works at NRM Streamcast™ with writing sports blogs on football, basketball, and baseball.