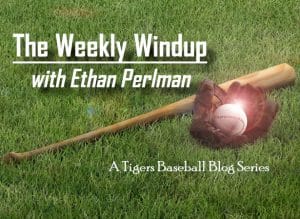 We are just over a week away from the start of another Major League Baseball season, and both players and fans alike are itching for Opening Day to be here.
The Tigers are going to be wrapping up the Spring with a team that looks ready to surprise some people. Entering the last two weeks of Spring Training, fans look at who are locks to make the team and who are still in competition for one of the 25 spots on the big-league roster. I was impressed with the young talent who were at big-league camp this season, including Daz Cameron, Kyle Funkhouser, Spencer Turnbull, Casey Mize, and many others. While many fans knew that most of these youngsters weren't going to make the roster straight out of camp, they all showed that they aren't far off from the big leagues. The player who I'm really excited to see play at Comerica Park when he gets the call-up is Daz Cameron. His ability to make solid contact at the plate and find the outfield gaps will play really well at Comerica Park. Looking at the Tigers current roster, JaCoby Jones is set to be the starting Center Fielder, who defensively is a great player if he plays like he did last year when he led the MLB outfielders with 21 defensive runs saved. Entering this season, Jones has to show that he can be a constant force at the plate, along with being a great defender to keep that spot in center field for this year and years to come.
Meanwhile, late last week, the Tigers had decided to shut down Michael Fulmer. According to a statement made by manager Ron Gardenhire, Fulmer had taken a step back to refine his lower-body mechanics and the team had no timetable as to when he would be back on the mound. Fast forward to early this week, and we are now aware that Fulmer has had an MRI done on his right elbow and seen Dr. James Andrews, who has recommended Tommy John surgery. In a press release from the Detroit Tigers Twitter account, the team mentions that Fulmer had experienced some elbow soreness following a recent bullpen session. With Fulmer undergoing Tommy John surgery a spot has officially opened up in the team's starting rotation and a new name to casual Tiger fans may be the frontrunner to fill it in Spencer Turnbull. Turnbull has been very impressive this Spring, posting a 1-0 record, starting two games while appearing in five games total — he has pitched 15.0 innings, recording a 1.80 earned run average, while compiling 15 strikeouts and 2 walks. While Turnbull is considered to be the frontrunner in my eyes, the team also has Daniel Norris vying for a starting spot in the rotation.
Looking at the body of work both of these players have recorded in their professional careers, Turnbull is looking ready to take that next step and be a constant in the backend of this starting rotation. As of right now, the projected Tigers rotation in my eyes is:
1) Matt Boyd
2) Jordan Zimmerman
3) Tyson Ross
4) Matt Moore
5) Spencer Turnbull
As we are now entering the final week of Spring Training, the Tigers need to think about who will best suit this team going forward in both the short and long term. This season, Tigers top prospects could be knocking at the gates of Comerica Park very soon, and a new generation of Tigers stars busting their way in.
Written by Ethan Perlman 
About the Author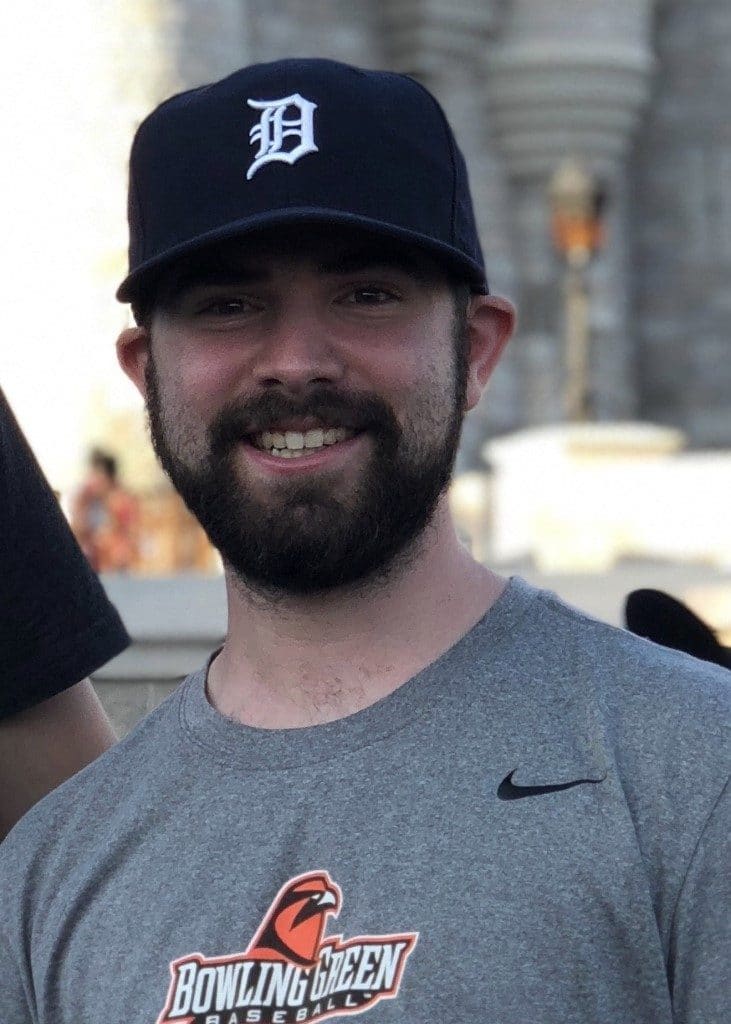 Ethan Perlman has been a sports fanatic for a long time and has also been involved in the sports world at the high school, college, and professional levels.  Currently coaching football and JV basketball at Eton Academy, Ethan has also served on the Bowling Green State University baseball coaching staff from 2014-2018 and worked in the Detroit Tigers Clubhouse from 2014-2018 as a Bat/Ball Boy.  Ethan now works at NRM Streamcast™ with writing sports blogs on football, basketball, and baseball.