The past week has been a wild one in the sports world with NBA Free Agency, the Women's World Cup, MLB All-Star rosters announced, and Tyler Skaggs passing away.
NBA Free Agency:
On Sunday night at 6pm, NBA free agency officially opened and the money went flying quickly.  Superstars like Kevin Durant, Kyrie Irving, D'Angelo Russell and more got their big paydays and new threads.  With close to $2.9 billion being spent (yes BILLION with a B) within the first 24 hours, teams seemingly paid to get their targets or missed out.  Since the Durant sweepstakes completed, all eyes now turn to the Kawhi Leonard sweepstakes.  Leonard has already met with the LA Lakers, LA Clippers, and the Toronto Raptors organizations, who are the only three the NBA Finals MVP is considering.  All eyes will be locked on Kawhi until his decision is announced, as it could change the landscape of the Western Conference if he were to head out to either LA organization, or keep the Raptors standing as one of the powers in the East.
Women's FIFA World Cup 2019 France:
As the 2019 FIFA World Cup Quarterfinals came and went, the four remaining national teams for the United States, England, Sweden, and the Netherlands began planning for their semi-final matches.  With the first semi-final on Tuesday, the fans in Léon, France witnessed the United States take down England 2-1 and solidify their spot in a third straight World Cup Championship game.
Prior to the game, the United States announced that forward Megan Rapinoe would not play in the team's semi-final match against England.  Even with Rapinoe out, the United States started out strong with a goal headed in by forward Christen Press in the 1oth minute of the match. England answered back with a goal by Ellen White just nine minutes later to tie up the score 1-1. Thirty-one minutes into the match, the U.S. took the momentum for the rest of the game after forward Alex Morgan put the game-winning goal into the back of the net, celebrating with some "tea."
Now the United States waits to see whether they'll match up against Sweden or the Netherlands for the World Cup title on Sunday.  The loser of the Sweden/Netherlands game will play against England on Saturday for a chance at taking home third place at this year's World Cup.

MLB All-Star Rosters Announced:
In just under a week, Cleveland will be the place to be for all of the MLB All-Star festivities.  This week was when we learned who made up the reserves and pitching staffs for both the American and National Leagues.
Representing the American League:
Starting Lineup:                                                   
C: Gary Sanchez NYY
1B: Carlos Santana CLE .
2B: DJ LeMahieu NYY
3B: Alex Bregman HOU
SS: Jorge Polanco MIN
OF: Mike Trout LAA
OF: George Springer HOU
OF: Michael Brantley HOU
DH: Hunter Pence TEX
Reserves:
C: James McCann CHW
1B: Jośe Abreu CHW
1B: Daniel Vogelbach SEA
2B: Tommy La Stella LAA
3B: Matt Chapman OAK
SS: Francisco Lindor CLE
OF: Mookie Betts BOS
OF: Joey Gallo TEX
OF: Austin Meadows TB
OF: Whit Merrifield KC
DH: J.D Martinez
Pitchers:
LHP: Aroldis Chapman NYY
RHP: Gerrit Cole HOU
RHP: Lucas Giolito CHW
RHP: Shane Greene DET
LHP: Brad Hand CLE
LHP: John Means BAL
LHP: Mike Minor TEX
RHP: Charlie Morton TB
RHP: Jake Odorizzi MIN
RHP: Ryan Pressly HOU
RHP: Marcus Stroman TOR
RHP: Justin Verlander HOU
Representing the National League:
Starting Lineup:                                           
C: Willson Contreras CHC
1B: Freddie Freeman ATL
2B: Ketel Marte ARI
3B: Nolan Arenado COL
SS: Javier Baez CHC
OF: Christian Yelich MIL
OF: Cody Bellinger LAD
OF: Ronald Acuna Jr. ATL
Reserves:
C: Yasmani Grandal MIL
C: J.T. Realmuto PHI
1B: Pete Alonso NYM
1B: Josh Bell PIT
2B: Mike Moustakas MIL
3B: Kris Bryant CHC
3B: Anthony Rendon WSH
SS: Paul DeJong STL
SS: Trevor Story COL
OF: Charlie Blackmon COL
OF: David Dahl COL
OF: Jeff McNeil NYM
Pitchers:
RHP: Sandy Alcantara MIA
RHP: Walker Buehler LAD
RHP: Luis Castillo CIN
RHP: Jacob deGrom NYM
RHP: Zack Greinke ARI
LHP: Josh Hader MIL
LHP: Clayton Kershaw LAD
LHP: Hyun-Jin Ryu LAD
RHP: Max Scherzer WSH
LHP: Will Smith SF
RHP: Mike Soroka ATL
RHP: Kirby Yates SD
The 2019 MLB All-Star Game takes place on July 9th at 7:30pm from Progressive Field in Cleveland, OH. Be sure to catch the game on your local FOX station.
Angels LHP Tyler Skaggs passes away at 27:
On Monday afternoon, the news broke that Los Angeles Angels left-handed pitcher Tyler Skaggs passed away in his hotel room in Texas, where the Angels were getting ready to take on the Rangers.  Upon the news breaking, the game between the Texas Rangers and Los Angeles Angels was postponed.  According to sources, there were no signs of foul play attributing to Skaggs' death.  The Angels and Rangers resumed their series Tuesday with the Angels winning 9-4. Afterwards, the Angels players talked with reporters on how hard it was to get back to the game after losing such a big presence in their organization.
Written by Ethan Perlman
About the Author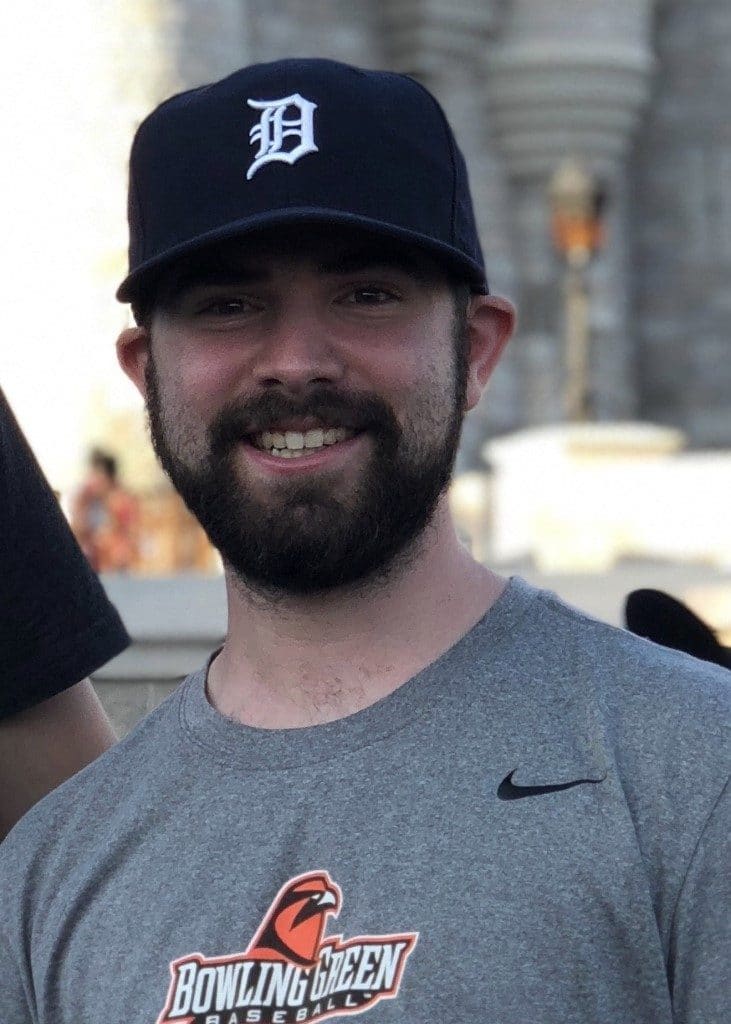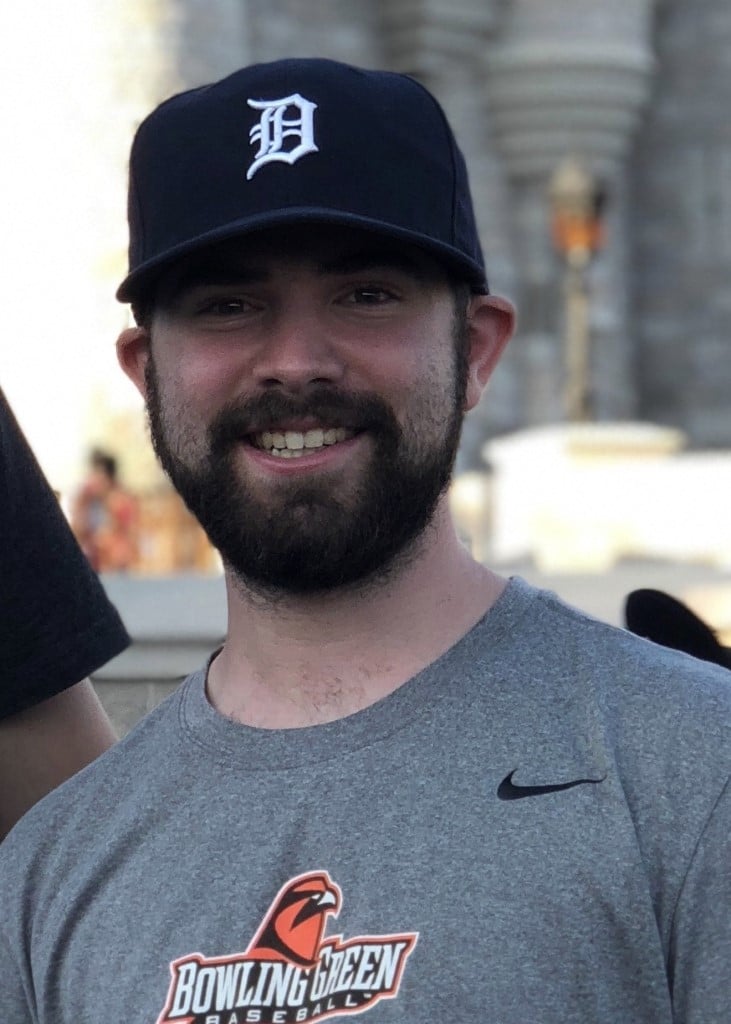 Ethan Perlman has been a sports fanatic for a long time and has also been involved in the sports world at the high school, college, and professional levels.  Currently coaching football and JV basketball at Eton Academy, Ethan has also served on the Bowling Green State University baseball coaching staff from 2014-2018 and worked in the Detroit Tigers Clubhouse from 2014-2018 as a Bat/Ball Boy.  Ethan now works at NRMStreamcast with writing sports blogs on football, basketball, and baseball.