The unexpected mash-up of Endgame writers and Swedish artist Simon Stalenhag may be just the collaboration we've been waiting for.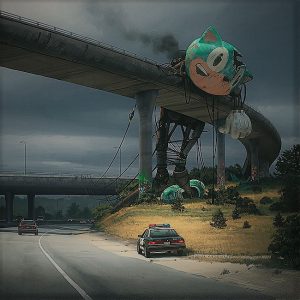 Avengers: Endgame writers blew our minds this Spring with their box office annihilator, but as the excitement of the epic battle fizzles out, fans are hankering for more from the dynamic duo. Reports from the San Diego Comic Con have confirmed that Christopher Markus and Stephen McFeely, alongside It director Andy Muschietti, have joined forces with an unlikely source in hopes of creating their next record-breaking blockbuster.
Rumors of a film collaboration with Swedish visual artist Simon Stalenhag have been slowly brewing in the background since the Electric State  Kickstarter campaign in 2017. Electric State is a sci-fi narrative artbook that follows a young girl and her robot as they embark on a westward journey in a 1990's dystopian America. Scattered with the remnants of a seven-year war against machines, Stalenhag's artbook tells the story of those attempting to regain their sense of humanity in a world overrun by robotic technology. Much like Stalenhag's previous artbooks, Tales From The Loop and Things From The Flood, his works portray a nostalgic zeal infected by the rusted carcasses of futuristic mechanisms.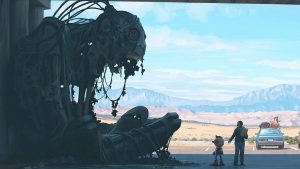 The sci-fi world built by Stalenhag's unique artwork has caught the eye of McFeely and Markus who see great potential in it concerning their next cinematic adventure. While it's a step away from their previous films in the Marvel world, Electric State will surely embody the sensational sci-fi elements that have made their previous movies so great. The added plot twist of Muschietti's involvement will more likely than not add a dash of horror and suspense to the upcoming film.
While there is no word on when production will commence or any expected release dates, the unlikely band of creative minds will surely result in one hell of a film.
Do you love nerding out as much as I do? Check out my other stuff here and let me know what you think!