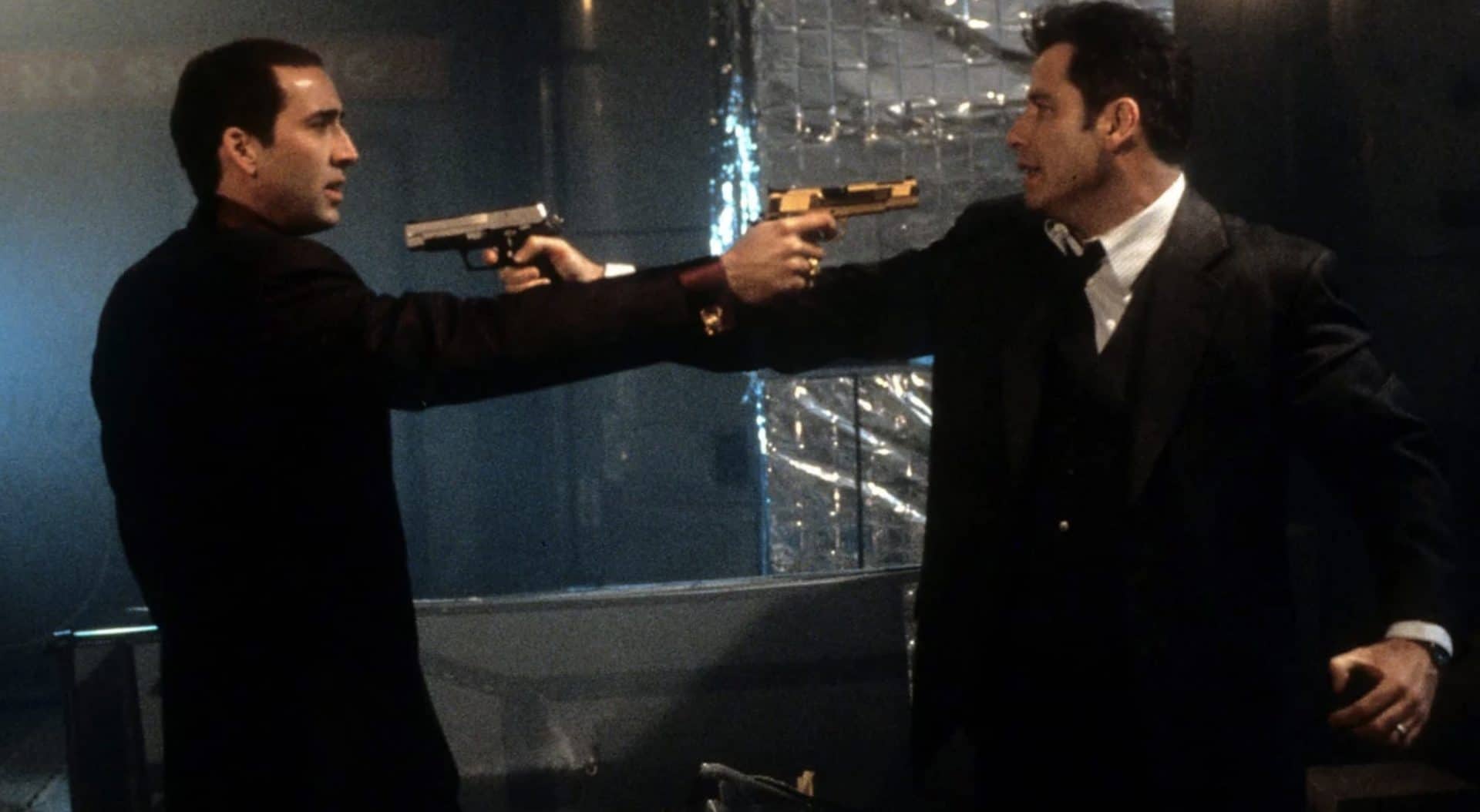 Face/Off Remake Announced
According to an article published by Deadline, Paramount Pictures is developing a remake of the 1997 John Woo action thriller Face/Off with an all new cast. The script will be written by industry veteran Oren Uziel, whose screenwriting credits include 22 Jump Street, Shimmer Lake and The Cloverfield Paradox. Also attached to the project are Neal Moritz and David Permut as producer and executive producer, respectively.
The original Face/Off is considered a 90's cult classic with high-octane action sequences and a pair of madcap performances by Nicolas Cage and John Travolta. Equally memorable was the semi-ridiculous plot about an obsessive federal agent and a sociopathic terrorist who switch faces in an attempt to outwit each other in an increasingly ridiculous game of cat-and-mouse. The movie hauled in a $245 million global gross, making it John Woo's most successful original film.
With no director currently attached to the remake, it will be interesting to see if Paramount can find someone who will recapture the manic energy of the original film. Are you excited for the Face/Off remake? Let us know in the comments!
About the Author
Cole Seger is a film director, screenwriter and blogger who works in production at NRM Streamcast and Ten6ths Productions. Cole displayed both a creative mind and a passion for storytelling at a young age. He studied filmmaking at the Motion Picture Institute of Michigan, where he was awarded "Best Short-Film Screenplay" for his thesis film.
Tags:
Face/Off
John Travolta
John Woo
Nicolas Cage
Paramount Pictures
Remake