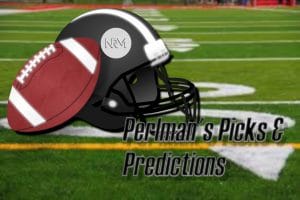 Last week I took a stumble in my predictions as I went 2-2 over the divisional round…However, I'm looking to getting back on the winning path with my predictions for this week's Conference Championship games. So, without wasting anymore time, let's get to it!
NFC Championship Game Sunday, January 20th:
#1 New Orleans Saints vs. #2 Los Angeles Rams 
3:05pm FOX Mercedes-Benz Superdome New Orleans, LA
Live this Sunday afternoon from New Orleans will be the highly anticipated rematch between the New Orleans Saints and the Los Angeles Rams.  New Orleans enters this game after coming off a home win against the defending Super Bowl champion Philadelphia Eagles 20-14.  Meanwhile, the Rams come in after taking care of business at home last weekend against the Dallas Cowboys, taking the match-up by a final score of 30-22.
You want a superstar filled match-up – well, your prayer has been answered!  We've got Brees vs. Goff, Ingram/Kamara vs. Gurley/Anderson, Thomas vs. Woods, and of course Jordan vs. Donald!  Looking into this match-up of quarterbacks…on one side we've got a veteran and playoff-tested Super Bowl-winning quarterback in Drew Brees going up against the rising star in Jared Goff, who in his first game this postseason posted a decent stat line with 186 passing yards completing 15/28 pass attempts.  Meanwhile, rushing the ball is not a problem for either side as last week the Rams ran for 273 yards which set a team postseason record.  While the Rams ran wild, the Saints rushed for 137 yards against a tough Eagles defensive front, which sets them up perfectly for a similar task that they'll be facing against the Rams' defensive front lines.  As for the receiving groups for both sides, the edge in this category goes to the Saints in my opinion, as they have a quarterback who has such a great touch that if a receiver gives him an opening, he'll make sure to put the ball in the correct spot to where his athletic, strong receivers like Thomas, Ginn, and Smith will be able to make the catch.
Defensively, this game will be a test for both squads, as neither team gives up a ton of big plays and will be facing tremendous pressure, as both offenses can hurt you with the run or the pass.  On the Rams side of the ball, Aaron Donald, Ndamukong Suh, and Marcus Peters will all need to be on their A+ game, because if they struggle in one facet, you can be sure Sean Payton and Drew Brees will expose it fully.  With the Saints, Cameron Jordan will need to put pressure on a talented quarterback who is still young and playing in a very hostile environment.  Although Jordan is the star of the defensive line, he will need help from the rest of the defensive line and will also need the secondary to play as well as they have been the second half of the year.
With the tale of the tape making these teams looking so close in talent and execution, I truly believe that the match-up from week 9 of the regular season will play an important role in this game.  The New Orleans crowd has made the atmosphere for opposing teams deadly and this week will be no exception.  I give the edge to Drew and his crew – the Saints will be marching into the Super Bowl!
Prediction: New Orleans 35 – Los Angeles 27
AFC Championship Game Sunday, January 20th:
#1 Kansas City Chiefs vs. #2 New England Patriots 
6:40pm CBS Arrowhead Stadium Kansas City, MO
Arrowhead Stadium will be the place to be Sunday night when the Kansas City Chiefs play host to the New England Patriots in the AFC Championship game.  For the eighth straight year, the Patriots are appearing in the AFC Championship game looking once again to find their way into the Super Bowl.  Meanwhile, on the Chiefs side, they are in their first AFC Championship game since 1993 and are looking to break an active tie with the New York Jets for the longest drought without an AFC Championship being 48 years.  The Chiefs and Pats both cruised to divisional round wins after getting off to scorching hot starts in their respective games.
The never-slowing-down Tom Brady will lead his Patriots team into Arrowhead, looking to replicate their win over the Chiefs earlier this week when they won 43-40 week 6 in Foxborough.  Meanwhile, Patrick Mahomes and the Chiefs' offense will be looking for some payback as they look to use their speed and versatility to dethrone a postseason great in Tom Brady and Bill Belichick.  Comparing Brady and Mahomes in their respective match-ups: Last week Brady threw for 343 yards and 1 touchdown, completing 34/44 pass attempts. Meanwhile, Mahomes threw for 278 yards completing 27/41 pass attempts.
The one factor for the Patriots that will be important to keep their offense on the field will be to have Running Backs Sony Michel and James White get consistent touches, going for positive gains of 3 or more yards per attempt.  On the Chiefs' side of the ball, the big factor will be to use their run/pass option effectively in order to keep the Patriots guessing from the very first snap till the very end of the game. Speed players like Tyreek Hill are extremely difficult for defenses to keep contained all game long, so I look for him to be utilized heavily throughout the game – and when too much focus shifts onto him, I'm looking for Kelce and Watkins to get involved.
Defensively, this game could go one of two ways: It can go great or it could be a catastrophic nightmare for both sides, as they are both going up against two offenses with multiple dynamic offensive players.  The Chiefs will need to contain the Patriots' rushing attack, while forcing Brady to make plays from outside the pocket.  Meanwhile, the Patriots' defense will need to get after Mahomes quickly and the secondary will need to stick with their coverage closely, as the Chiefs' receivers are known for their ability to work their way open when Mahomes is on the move.
Overall, this will be a great match-up once again, as we have two great head coaches – Andy Reid against Bill Belichick – but we also have the playoff legend Tom Brady against the rising superstar Patrick Mahomes.  Who knows how much longer we will possibly see a game with both of these quarterbacks… I picked against Brady/Belichick last week and I got burned! However, I believe in my boy Andy Reid and Patrick Mahomes.  Look out Super Bowl – here come the Chiefs!
Prediction: Kansas City 38 – New England 30
Written by Ethan Perlman
About the Author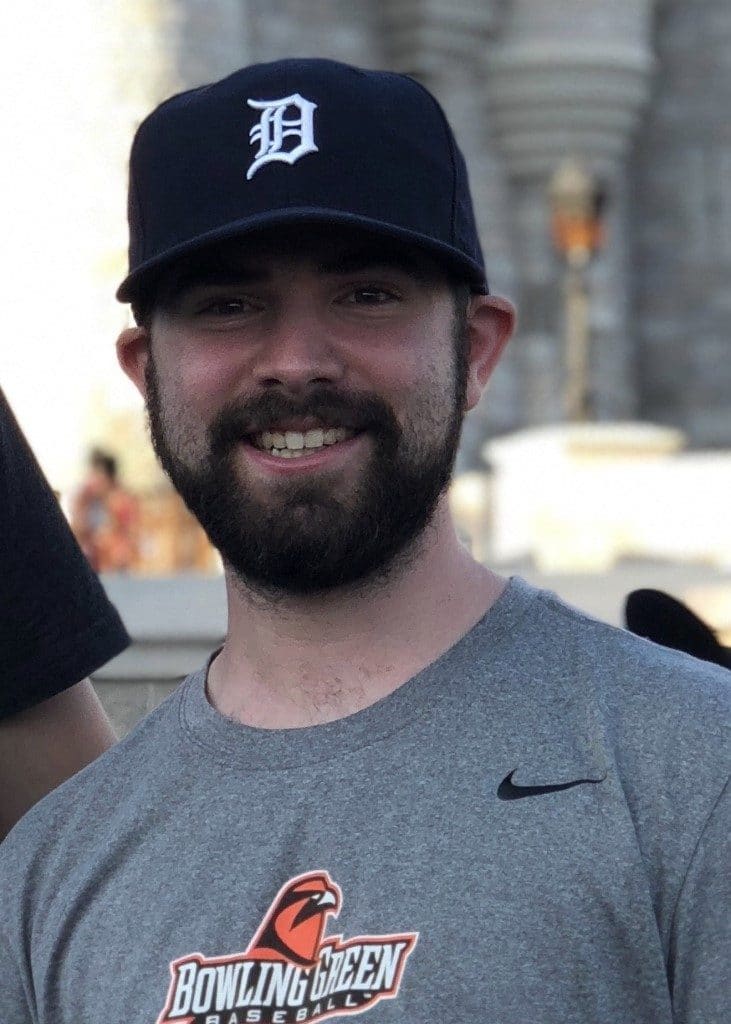 Ethan Perlman has been a sports fanatic for a long time and has also been involved in the sports world at the high school, college, and professional levels.  Currently coaching football and JV basketball at Eton Academy, Ethan has also served on the Bowling Green State University baseball coaching staff from 2014-2018 and worked in the Detroit Tigers Clubhouse from 2014-2018 as a Bat/Ball Boy.  Ethan now works at NRM Streamcast™ with writing sports blogs on football, basketball, and baseball.