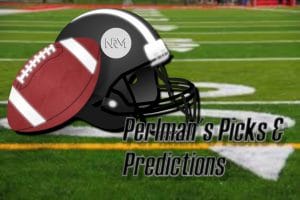 Los Angeles Rams vs. New England Patriots
February 3rd     6:30pm     CBS
Mercedes-Benz Stadium Atlanta, GA
Well we've once again reached the final and most important game of the NFL season (and one of the most important days of the year) — Super Bowl LIII. Of course, with it being the final and most important game of the year, Bill Belichick, Tom Brady, and the Patriots once again are finding themselves in another Super Bowl after winning the AFC Championship, thanks to a Rex Burkhead 2-yard rushing touchdown on the opening drive of overtime. This marks the ninth Super Bowl appearance for Belichick and Brady as a coach/quarterback duo, which extends their record over all other coach/QB duos by 5 more than any other duo. Super Bowl LIII marks the first time the Los Angeles Rams will play for the championship since 2002, when the team was still based in St. Louis. The Rams will look to win their second ever Super Bowl behind the stellar defensive front and Quarterback Jared Goff. I will be highlighting what I believe will be critical to being victorious in this game, and who I believe holds the advantages at various positions.
Looking for an intriguing matchup of Super Bowl experience vs. talented young star looking to prove himself in the big game? Well if you are, look no further than the quarterback matchup with five-time Super Bowl champion Tom Brady. Brady hasn't been slowed down by any team this postseason and seems on a mission to prove that age is just a number. While teams haven't been able to hit Brady, the Patriot offense is making great adjustments to keep the pressure that would normally be rushing him off-balance with a good selection of quick routes and screen passes. On the Rams side of the field, young gunner Jared Goff is ready to put the final stamp on his great season, and show that he is a quarterback that any and all defenses should fear. Goff has done a very good job not panicking against pressure and making smart decisions when throwing the football. If the Rams have a shot of getting off to a quick start in the Super Bowl, having Goff settle in with some good passes will be a big key.
Advantage: New England
Along with the stellar play at quarterback, both teams have gotten significant play from their running games, which haven't been highlighted by just one player but instead duos and trios. New England has gotten great production from their trio, which includes veterans James White, Rex Burkhead, and rookie Sony Michel, rushing for an average of 165.5 yards per game this postseason, which is second behind the Rams. Los Angeles comes to Atlanta with their own two-headed rushing attack in Todd Gurley and recently, "Mr. Reliable" CJ Anderson. Together they have helped the Rams to leading all teams in rushing yards per game this postseason, averaging 175 yards per game. The Rams, however, need to be healthy as Anderson has been used more and more with Gurley not appearing on the field as much. In order for the Rams to be competitive and relevant in this game, they are going to need both Anderson and Gurley to be 100%.
Advantage: New England
When it comes to the receiving corps of these two talented offenses, look no further than playmakers on both sides: Julian Edelman for the Patriots and Brandin Cooks for the Rams. For the Patriots, Edelman leads the receiving group as Brady's most reliable and go-to target, along with Tight End Rob Gronkowski. No team has been able to slow down the Brady-Edelman connection, which has allowed the other receivers for New England to make an impact when targeted with so much attention being target toward Edelman, as well as Gronkowski. New England will need Chris Hogan, Cordarrelle Patterson, and Phillip Dorsett to step up as the Rams' physical secondary could pose a problem for the Brady-Edelman connection. Los Angeles will rely on their speedy and athletic targets in Brandin Cooks and Robert Woods, who have been the anchor of their receiving corp. Along with Cooks and Woods, the Rams have gotten solid production out of Josh Reynolds, Tyler Higbee, and Tight End Gerald Everett.
Advantage: New England
As the saying goes "Defense wins championships" — that could very likely be the case on Super Bowl Sunday in Atlanta. Looking at both defenses, you can't help but be intrigued by the amount of talent that will be playing on both sides. The defensive line of the Los Angeles Rams is a dominating and intimidating force, as they have received outstanding consistent production from Aaron Donald, Ndamukong Suh, and Dante Fowler, Jr. Meanwhile, the Patriots' defensive line has played well this postseason and will look to keep their good play going against the Rams' offense. Looking beyond the defensive line, the linebackers and secondary is where I believe a defense could make or break their chances of winning. Within the Rams secondary I look for Aquib Talib, Marcus Peters, and John Johnson to use their playmaking and close coverage skills to slow down the Patriots' passing game. On the other hand, the Patriots' linebackers and secondary are led by Linebacker Kyle Van Noy, Don't'a Hightower, along with Defensive Backs Devin McCourty, Stephon Gilmore, and Patrick Chung.
Advantage:
Defensive Line: Los Angeles
Linebackers: New England
Secondary: New England
Finally, neither one of these teams would be in this game if it weren't for their outstanding coaches. Bill Belichick and his coaching staff are looking to forget about last year's disappointing performance in the Super Bowl and win his sixth Super Bowl as the head coach of the Patriots. Meanwhile, Los Angeles and their young offensive whiz coach Sean McVay will be looking to become the youngest head coach to win the Super Bowl, as he would be 3 years younger than Mike Tomlin who currently holds that record. McVay has done a great job calling his offense and having great success against good defenses, but he will need to be on his A-game (and possibly better) to make this well-coached Belichick team look uncomfortable.
Advantage: New England
Over the last two weeks, I went against New England and was burned for making that decision. However, I thought they were at disadvantages those last two weeks and they stepped up big. Entering this game, I have full confidence in my pick as I'm going all the way with the New England Patriots this Super Bowl and looking at Tom Brady to win Super Bowl MVP.
Prediction: New England 34 – Los Angeles 27
Written by Ethan Perlman
About the Author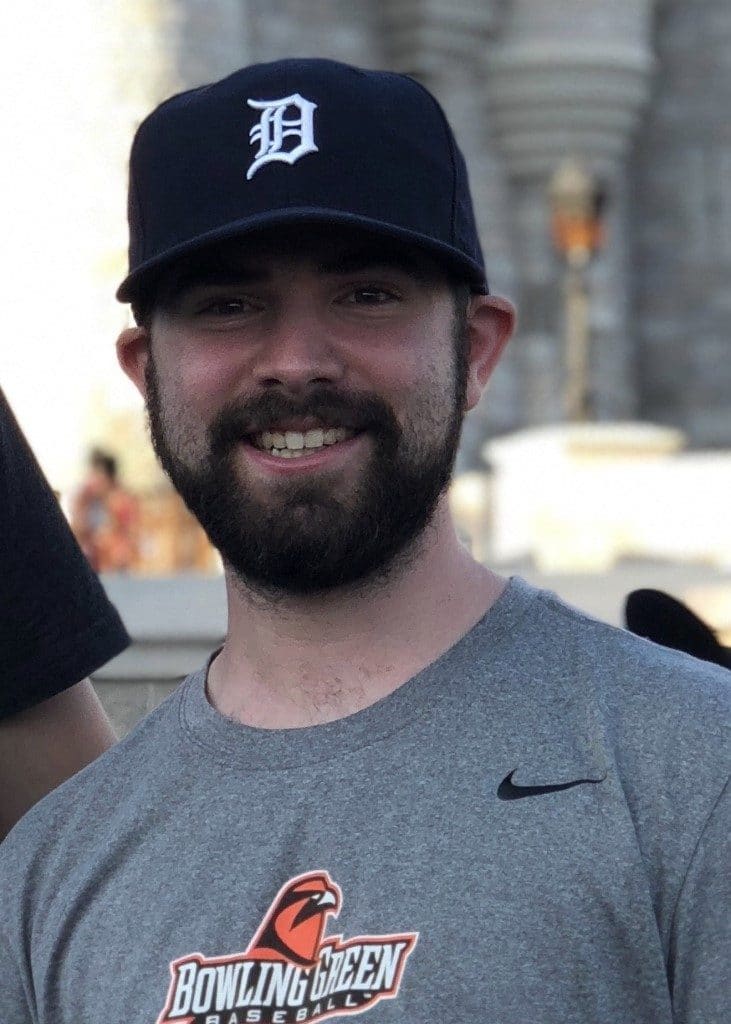 Ethan Perlman has been a sports fanatic for a long time and has also been involved in the sports world at the high school, college, and professional levels.  Currently coaching football and JV basketball at Eton Academy, Ethan has also served on the Bowling Green State University baseball coaching staff from 2014-2018 and worked in the Detroit Tigers Clubhouse from 2014-2018 as a Bat/Ball Boy.  Ethan now works at NRM Streamcast™ with writing sports blogs on football, basketball, and baseball.