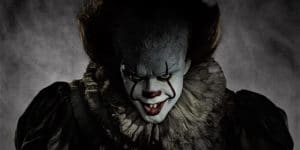 The twisted works of Stephen King have kept audiences in suspense and shock since Carrie's inaugural blood-soaked rampage. Since then, King has played a part in creating some of the most iconic works of horror mastery to hit bookshelves and television screens. Despite the constant throng of new horror stories and films thrust upon eager audiences, King has held the title of the horror king-of-the-hill. This year, King has three new films coming to the big screen and streaming services with the rumor of even more to come.
It Chapter Two
The original novel published in 1986 tells the troubling tale of a group of friends searching for answers in their fight against Pennywise, the architype of killer clowns. The television miniseries in 1990 was released to mixed reviews, but he whopping 1138 pages of childhood mishap and full-grown terror would make any movie maker shutter. Dissecting the weaving narratives of the children and their adult characters into two separate films allows the storylines to be flaunted to their highest potential. Directed by Andres Muschietti, the two-part production broke apart the childhood story from the proverbial horror faced by the characters 27 years later. It Chapter Two is set to be released September 6th.
Doctor Sleep
Published 36 years after its classic literary prequel, Doctor Sleep follows the adult life of Danny Torrence whose sufferings linger long after the horrific events at the Overlook Hotel. Director Mike Flanagan repurposes iconic scenes with impeccable homage to The Shining which can be seen in the tantalizing trailer released earlier this month. Despite having no affirmation of the return of original actors for any of its characters, Doctor Sleep is rumored to be more faithful to the novels than Stanley Kubrick's 1980 film adaption. The film has a release date of November 8th.
In the Tall Grass
Written as a collaboration between King and son Joe Hill, the In the Tall Grass novella was originally published as a two-part series in Esquire Magazine in 2009. In the Tall Grass is a bizarre tale of two siblings lost in the thick of a bewildering field possessed by mysterious and unexplained phenomena. Rumors that director Vincenzo Natali aspired to turn the story into a feature-length film go back as early as 2015. Last year, Netflix confirmed it's moving forward with the film's production. While the project is deep into the filming stage, there is no confirmed date for its 2019 release.
Do you love horror as much as I do? Check out some of my other blogs and let me know what you think!