Our week 5  recap of the Bachelor. We hope you didn't run out of your bottles of rosé because this week consisted of two episodes, which meant DOUBLE the roses DOUBLE the dates and QUADRUPLE the tears.
The episode started off from where it ended the week before the ghost of Alayah came back into the mansion after receiving the group date rose. All the other girls were not shy about expressing their anger towards her, leaving her to feel alienated. I guess you could say, "she made her bed and now she has to Alayah in it". The hostile reactions from the girls caused Peter to once again rethink his decision of keeping Alayah, ultimately sending her back home. Don't worry Alayah, I'm sure you'll be invited to Bachelor in Paradise.
Moving on to the cocktail party which should have been called,'The Roast of Pilot Pete', since it featured a montage of the girls letting out their feelings to him of why they were upset.
A nice transition to the rose ceremony came from Tammy, "If I don't get a rose tonight, I'm going to set the building on fire," she fumed. From this instance, her crazy started to show. Man Tammy, I was rooting for you!!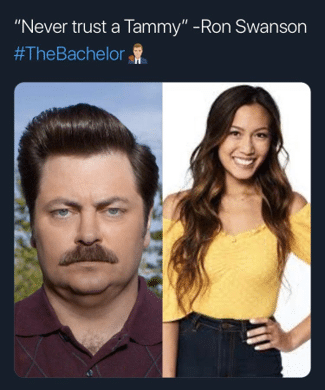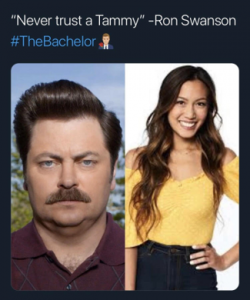 After the rose ceremony, we ended up saying goodbye to Savannah, Deandra, and Kiarra.
                                   Week 5 Stop 1: Goodbye Cleveland, Hello Costa Rica!
At last, the moment I have been waiting for: Peter's infamous face injury is upon us. He tried to tell the girls a crazy story about how he was walking in the jungle and was attacked by a puma, but Peter we all know the Jungle was actually a golf cart and the puma was the wine glass you were holding when you walked right into the golf cart. (Yes, there is a video and yes it is amazing.) 22 stitches and a bad bandaid job later…..
Golf Cart: 1
Peter:     0
The lucky girl that received the first one-on-one date in Costa Rica was Sydney. They took a helicopter ride to their date location and enjoyed some quality time together. During the date, Peter revealed that Sydney was the best kisser. Ouch. I would hate to be the girl he ends up with after hearing that.
Back at the mansion, Kelsey was having yet another emotional breakdown about how she can't handle Peter dating other girls. Sweetie, I'm sorry… but have you watched this show before?? I'm all for letting out your emotions, but phew, she was getting a little out of hand.
The next group date consisted of a Cosmopolitan photoshoot where the lucky winner would end up being on the cover of their March edition with Peter. Victoria F. ended up winning, however, she was later pulled from the cover after it was revealed that she once modeled for a clothing brand that Cosmo did not appreciate.
To sum up the night portion of the date: Peter is probably the cheesiest Bachelor yet. Peter is VERY into Madison. Kelsey told Peter that she was.. falling.. in love with him, and Tammy told Peter that Kelsey is emotionally unstable. In the end, Hannah Ann secured the group date rose.
Are They on the Same Page?
Kelly gets the next one-on-one date, however, she doesn't seem that into Peter and doesn't hold back from telling Peter how it is. I don't mind her, but she seems way too normal and lackluster for the show. I could potentially see her as the next Bachelorette. Nevertheless, she got the rose.
Before the next rose ceremony, Kelsey couldn't shake off the feeling that Peter will not give her a rose because of Tammy's accusations regarding her emotional instability and pill-popping. So, Kelsey sneaks off to talk to Peter and ends up getting a pity rose from him, naturally causing an uproar at the house when the girls find out.
There ended up not being a cocktail party before the rose ceremony since Peter said he got the clarity he needed, which caused Tammy and Mykenna to sweat. We ended up saying goodbye to Lexi and Shiann.
Week 5 is Getting SPICY in Santiago, Chile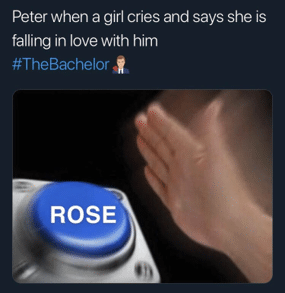 Hannah Ann gets the first one-on-one date, in which she revealed she has been dreaming of this day for the last…. SIX weeks.. at least she is honest.
They spent a nice time together exploring Chile during the day. As for their dinner date, Peter hoped Hannah Ann would open-up, but was let down when she did not, which caused him to walk out. She realized that she needed to open up and let out a few tears to show Peter that she is here for the right reasons. Her tears worked and she got the rose.
The next group date involved all the girls reenacting a character in a dramatic television show vying for Peter's attention. I will say this has been the most entertaining group date yet, and a new phrase came out of it: GILF or Grandma I'd Like To Fantasy Suite With.. you have to watch the episode to really understand that.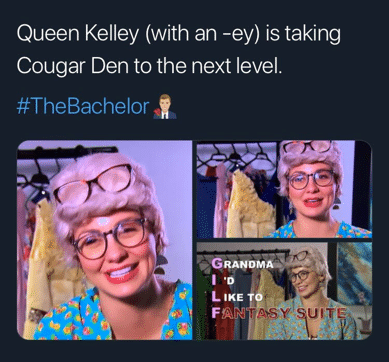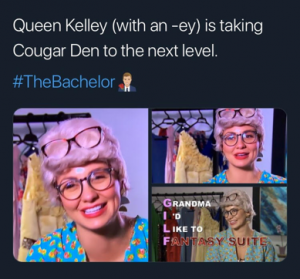 The night part of the date resulted in Victoria P. going home after they realized they don't have a future together, and Madison ended up with the group date rose.
Peter gave Victoria F. another chance with a second date since the last one didn't end up going very well. Their second date didn't go exactly as well as Peter wanted it to either since Victoria really did not act like she knew what she wanted. Let's just say, this date didn't really make me feel like she cared at all, however, she still ended up getting the rose.
Throughout the episode, the drama unfolded between Tammy, Mykenna, and Kelsey. I'd have to say, this time Tammy was in the wrong and bullied a girl any chance she could. This was disappointing because Tammy was one of my top runners in the beginning. The Mykenna and Tammy argument came to a head when Peter asked them on the dreaded 2-on-1 date.
Mykenna and Tammy's one-on-one date gave me major nostalgic Ashley-and-Kelsey-two-on-one-date vibes. Tammy revealed she wore black for Mykenna's funeral and showed no mercy when she described the reasons why Mykenna should go home. Mykenna stood up for herself against Tammy with a well-thought-out speech saying kindness wins. You go girl.
Tammy actually ended up wearing black to her OWN funeral because she got sent home.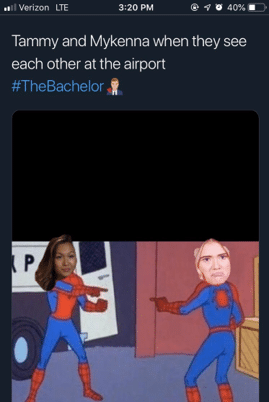 FINALLY, another rose ceremony brought us to the end of the special 5 hour week of 'The Bachelor'. We said goodbye to Mykenna and Sydney.
On to week 6 with the final 6 girls: Hannah Ann, Victoria F., Kelley, and Madison, Natasha, and Kelsey.