Sexy Emily Dickson, move over! Here comes hot Mary Shelley!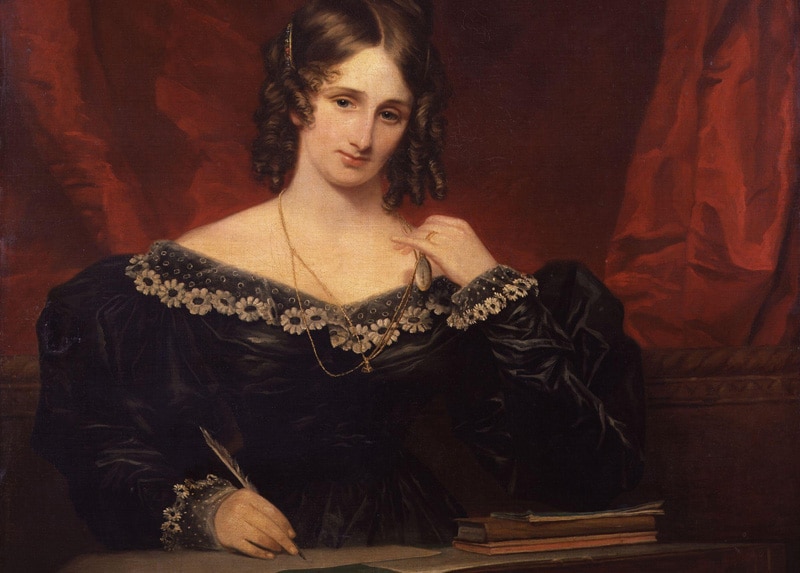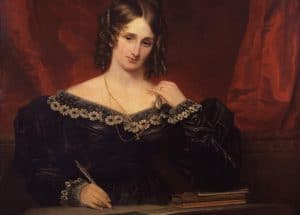 Feel that there is a lack of racy teen content about Gothic romantic English writers? Never fear! HBO Max has announced a Mary Shelley drama from Riverdale creator Roberto Aguirre-Sacasa. According to Deadline, WarnerMedia has ordered a pilot and an additional script for a show called "The Shelley Society." Aguirre-Sacasa will also serve as showrunner.
Deadline describes the plot of the show as "young author Mary Shelley leads a band of Romantic outlaws—among them, her comrads Percy and Lord Byron—against all manner of supernatural threats and monsters…including Frankenstein, author Shelley's own iconic Creature." The show is also being promoted as a "Victorian X-Files."
This description feels on brand for Aguirre-Sacasa, the creative force behind the Archie TV universe including Riverdale, Chilling Adventures of Sabrina, and the upcoming Katy Keene. At least two of those shows, Riverdale and Chilling Adventures of Sabrina, succeed by combining sexy teen drama with mystery and horror elements.
But will teens tune into HBO Max and its $15 a month subscription for a suggestive Mary Shelley show? That remains unclear. Perhaps HBO Max is taking notes from Apple TV and their upcoming show Dickinson.
Dickinson is described by Deadline as "a period-set look at the life of poet Emily Dickinson that offers a wealth of contemporary flourishes" a la Baz Luhrmann's Romeo + Juliet. The show will feature original music by Hailee Steinfeld, who plays Emily Dickinson, and popular current artists like Billie Eilish.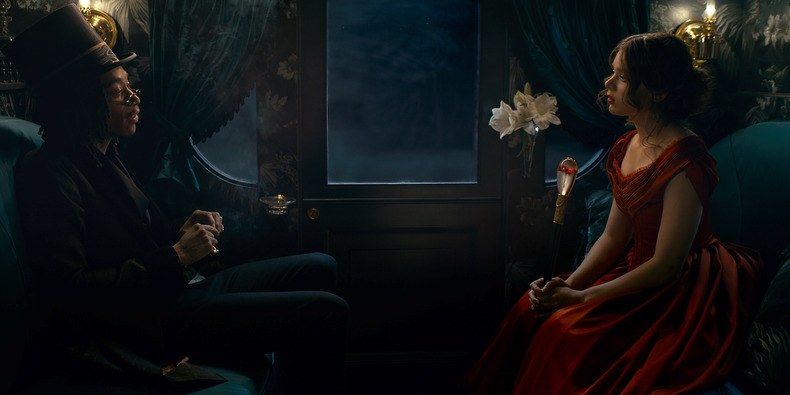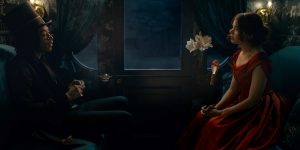 The trailer for Dickinson is certainly trying to appeal to a teen audience. Steinfeld's Dickinson has a certain punk-rock aesthetic to her. "Grrrl Like" by Dope Saint Jude plays as Dickinson rejects social conventions and lays in bed with her lesbian lover. Wiz Khalifa even appears as Death to tell her, "You're the only Dickinson they'll remember in 200 years."
Dickinson will premiere on Nov. 1 when Apple TV launches. The real question, however, remains: Will teens watch sexy shows about writers and poets they have likely never read? Hopefully for English teachers everywhere, Dickinson and The Shelley Society will prove popular enough with teens that they will do the impossible: their assigned reading.
In the meantime, maybe Dickinson will provide a road map for The Shelley Society on how to reach a teen audience: cast a teen singer, use funky popular music, and get a rapper to guest star if at all possible.
Would you watch a sexy Mary Shelley show? Let us know below in the comments!
Written by Jillian Law